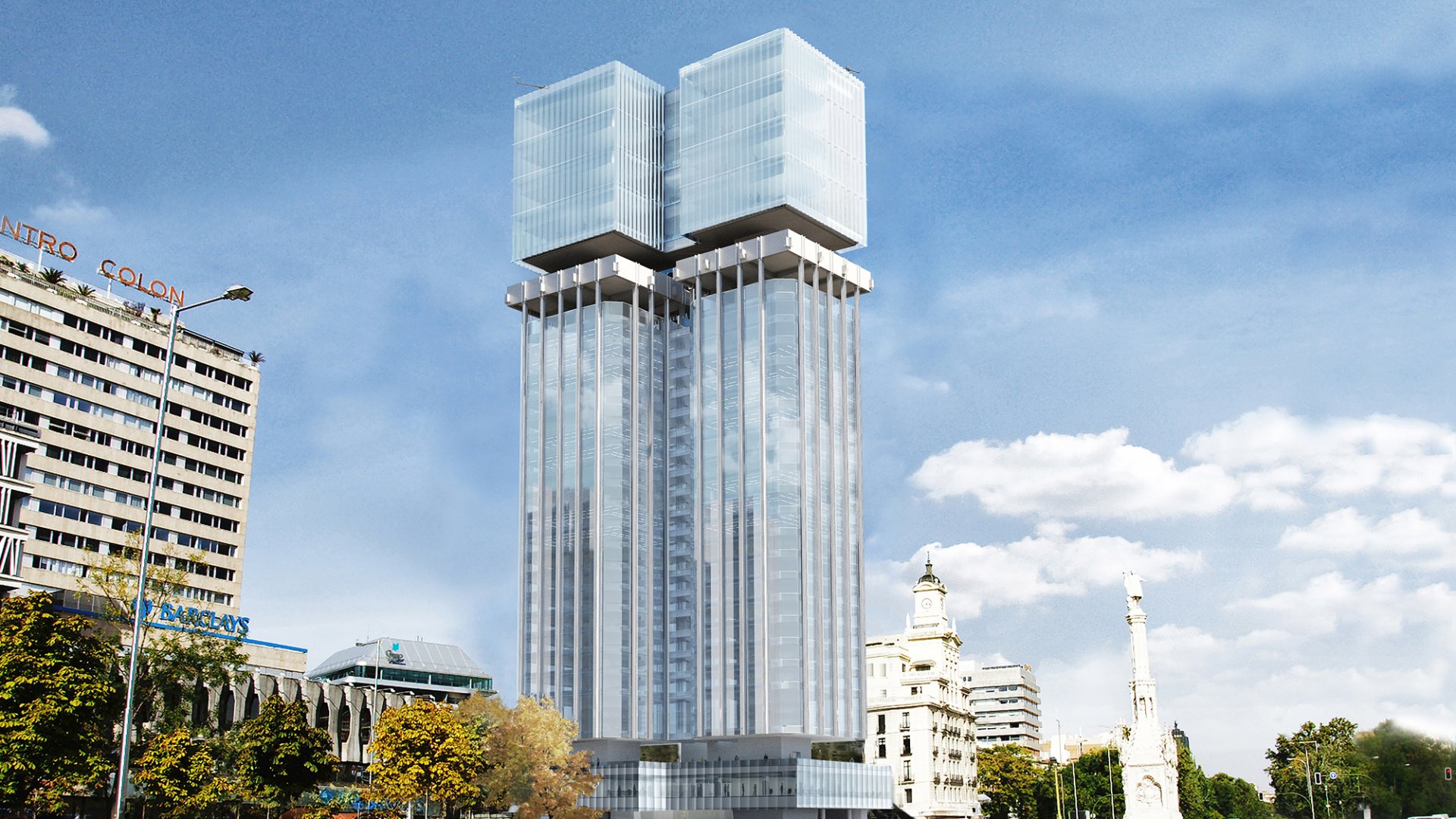 Mutua Madrileña appoints Dragados for the refurbishment of Colón Towers
After months of bidding, Mutua Madrileña has appointed the refurbishment of Colón Towers to Dragados, a subsidiary of the giant ACS.
The new design by luis vidal + architects has the approval of the Commission for the Protection of the Historical, Artistical and Natural Heritage (CPPHAN) of the City Council. This refurbishment will make the towers become sustainability pioneers in Spain as they will be a Nearly Zero Energy Building (NZEB).
Thanks to new self-generation power plants (10% of consumption), the use of renewable energy and a conscious design focused on sustainability, the new Torres Colón will consume 60% less energy and will release almost zero carbon dioxide emissions (CO2), compared to the almost 1,000 tons per year that a conventional building with the same characteristics produces.
Some of the main features of the new design include the redefinition of the upper part: the towers will lose the ornamental finish, which will be replace by four new floors, maintaining their current 117 meters-tall. At the same time, the space for pedestrians will be increased and the architectural barriers will be suppressed, activiting the corner between Paseo de la Castellana and Génova Street.
luis vidal + architects and Dragados will work hand in hand to complete the works in 2022 and turn Colón Towers into a new architectural icon for the city of Madrid.