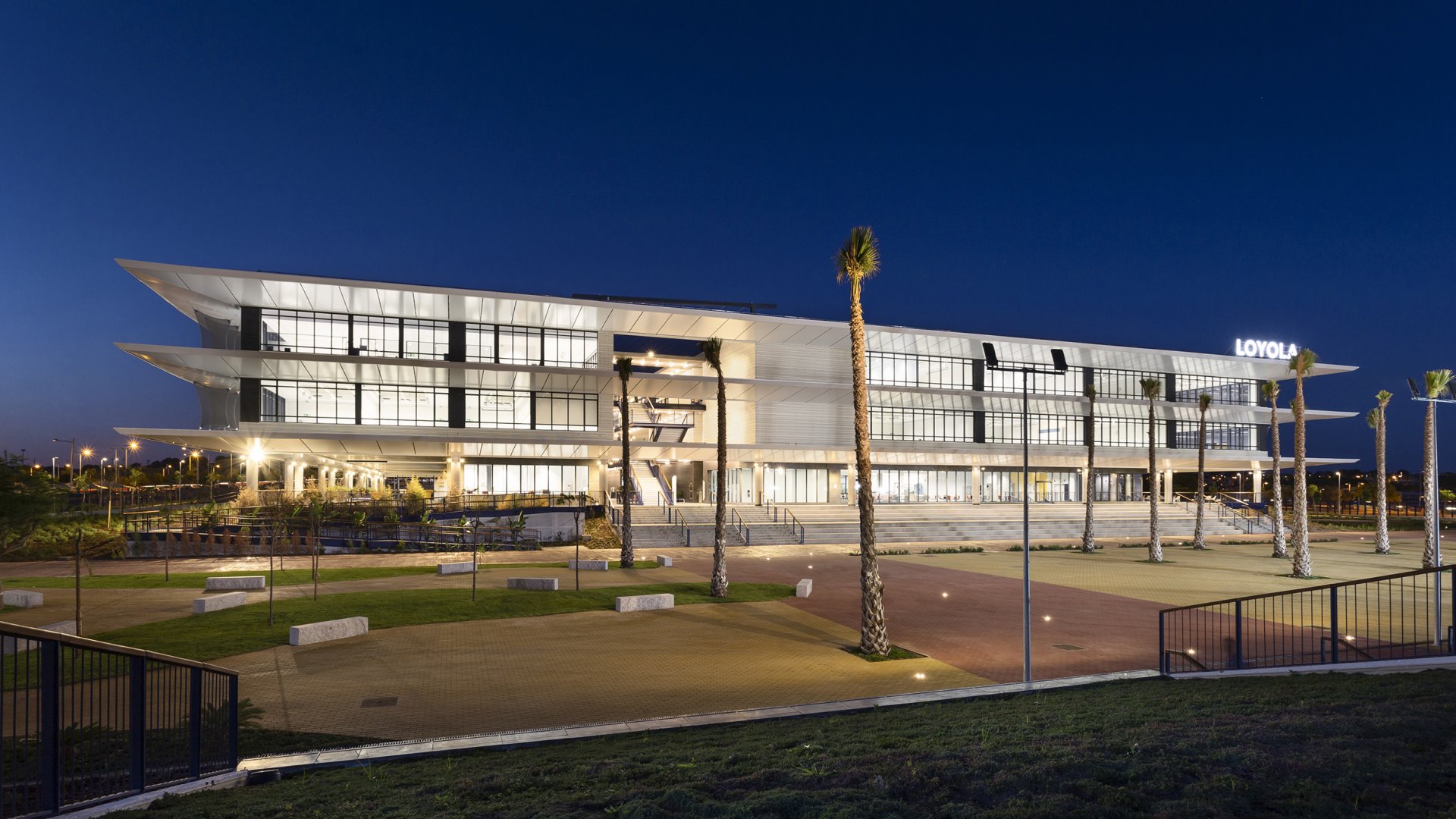 Loyola University Campus wins the OUTSTANDING INNOVATIVE award at the Andalucía Inmobiliaria Awards
Loyola University Campus, designed by luis vidal + architects, has been awarded for the first time with the OUTSTANDING INNOVATIVE award at the 7th Andalucía Inmobiliaria Awards.
Being also the first integrated campus in the world to achieve the maximum LEED Platinum environmental certification, Loyola University thus becomes an absolute benchmark for sustainable and responsible architecture that takes into account the needs of users and turns design to be efficient in every possible way.
The Andalucía Inmobiliaria Awards have valued outstanding real estate projects of new construction or rehabilitation (urbanization, residential, offices, shopping center, industrial warwhouses…), of a marked innovative character and it was unanimously resolved that Loyola University deserved the first prize for its high commitment to sustainability, the local economy and the needs of users with innovative proposals.