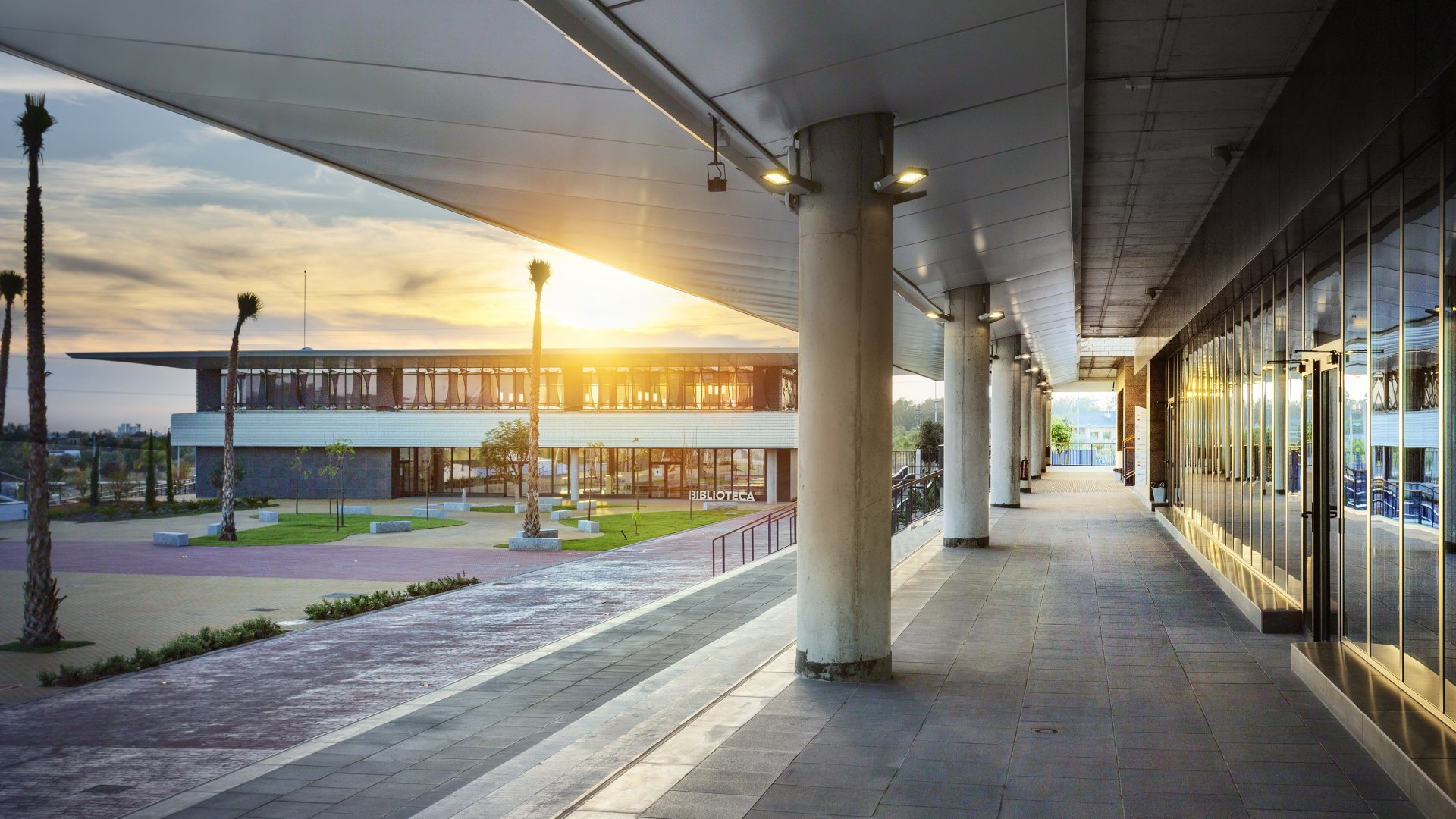 Loyola University Campus has been presented at the EAIE as one of the most sustainable campus in the world
On October 21st, the annual international meeting of the EAIE (European Association for International Education) was held online, where the integrated campus of Loyola University was presented. Designed by luis vidal + architects, the campus has become a reference of sustainability recognized with a LEED Platinum Certification.
Due to the thorough work carried out on the design by luis vidal + architects, the result is a campus at the forefront of sustainability, accessibility, technology, responsibility and integrated design. Thanks to all these measures and after passing exhaustive controls and checks, the Loyola University Integrated Campus is the first in its kind in the world to receive the highest LEED Platinum sustainability certification, granted by the USGBC (U.S. Green Building Council).
The sustainability of the facilities, the efficiency of water and energy consumption, the use of local materials and resources with low environmental impact, the interior environmental quality and the design and innovation carried out throughout the project, have been key points when designing and building the entire complex. In addition, with strong commitment by Loyola University, a campus has been obtained at the service of users and the entire community.
During the presentation at the EAIE, Luis Vidal explained that more than 50% of the materials are reused, as well as locally extracted and produced, that native vegetation has been chosen for the landscaping of the campus and that a rainwater management and a partial recovery system for water have also been built. Additionally, through active and passive energy efficiency measures, the building saves 40% of the energy consumption, which represents a great leap in sustainable and environmentally responsible architecture.
After only 17 months of construction time, the campus has been in full operation since September 2nd, 2019. With capacity for 2,500 users, between staff and students, the campus has 310,150 sqft. of built-up area distributed between the main building, library, chapel, sports building, changing rooms and the entrance building, it has the capacity to be flexible and versatile to all future circumstances, such as the global pandemic which we are all living since the beginning of this year.
During the presentation, Nancy Tuchman, Founding Dean of the School of Environmental Sustainability at Loyola University Chicago, congratulated Loyola University and luis vidal + architects for their commitment demonstrated today by having built the most sustainable integrated campus in the world.