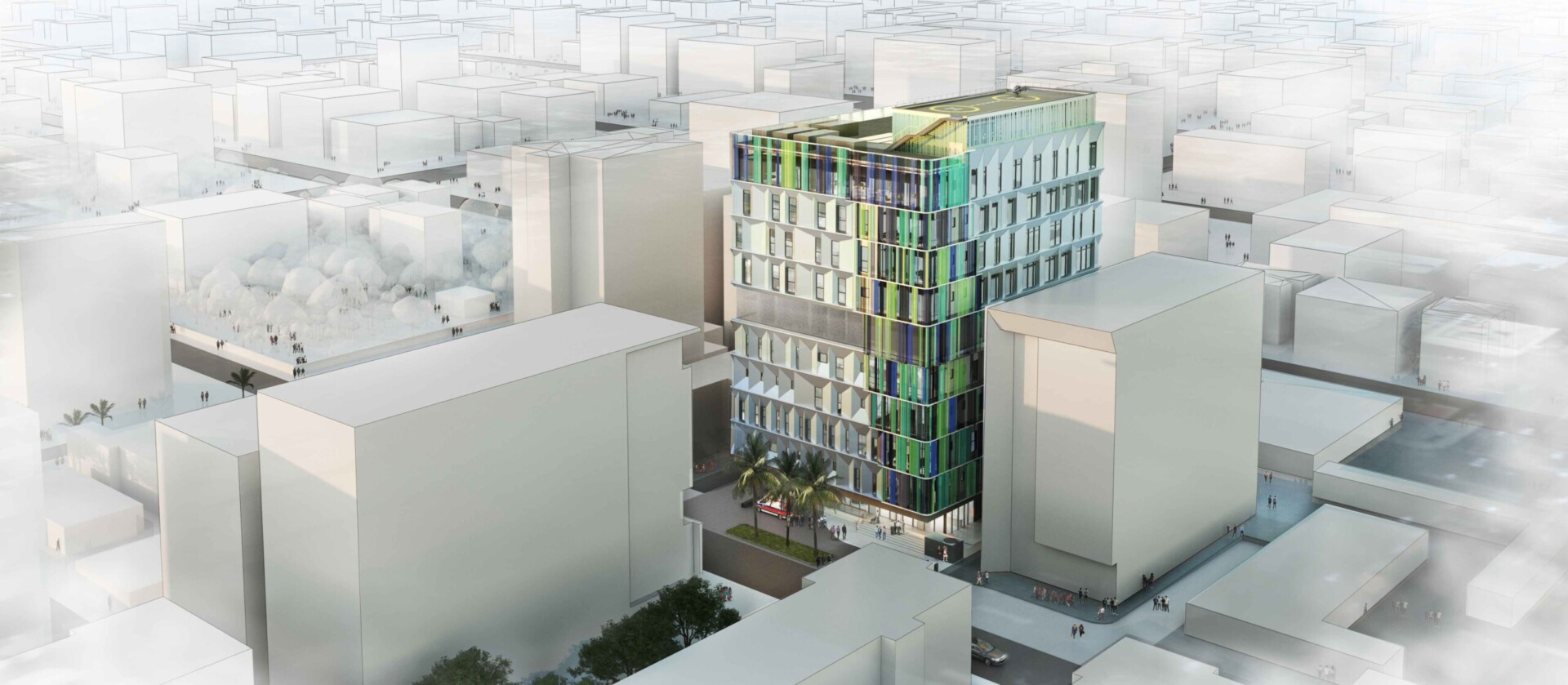 Santo Domingo, Dominican Republic. 2018
The project will be an innovative, modern, efficient and conscious building, becoming the first boutique Hospital in the country, offering an extensive array of high-standard facilities; besides, the new hospital will anticipate to the future as it will have a drone port on its rooftop.
The big challenge was allocating and organizing all the diverse and specialized uses within the limits of a tiny site. The result is a ten-story building. The vertical arrangement of services is reflected in the final volumetry. Two blocks are stacked on one another and divided by a horizontal diaphragm (the technical floor) and a distinct element in the Southeast corner where main public areas are placed (such as waiting areas, cafeteria and multipurpose room).
The building envelope is relevant to achieve maximum comfort for the users. Shaped to guarantee the patient's best comfort conditions (privacy and solar exposure wise).
The internal spaces are organized to facilitate the orientation and minimize the patient's stress. Paths and feature places articulate the way-finding strategy. Among those, the main access hall acts as a filter space between the city and the building, generating a strong visual connection with the urban area. The internal patio is also designed as an iconic and green element, a space entirely dedicated to the leisure and relaxation of the patient. This iconic space has been created to achieve privacy and solar exposure control.
Place/Date: Santo Domingo, Dominican Republic / 2018
Client:

 

Fideicomiso Medicalnet Clinic

Architects:

 luis vidal + architects

Consultants:

 Calter / Inica
Area:

 

269,000 sq. ft.

Stage:

 

Under development