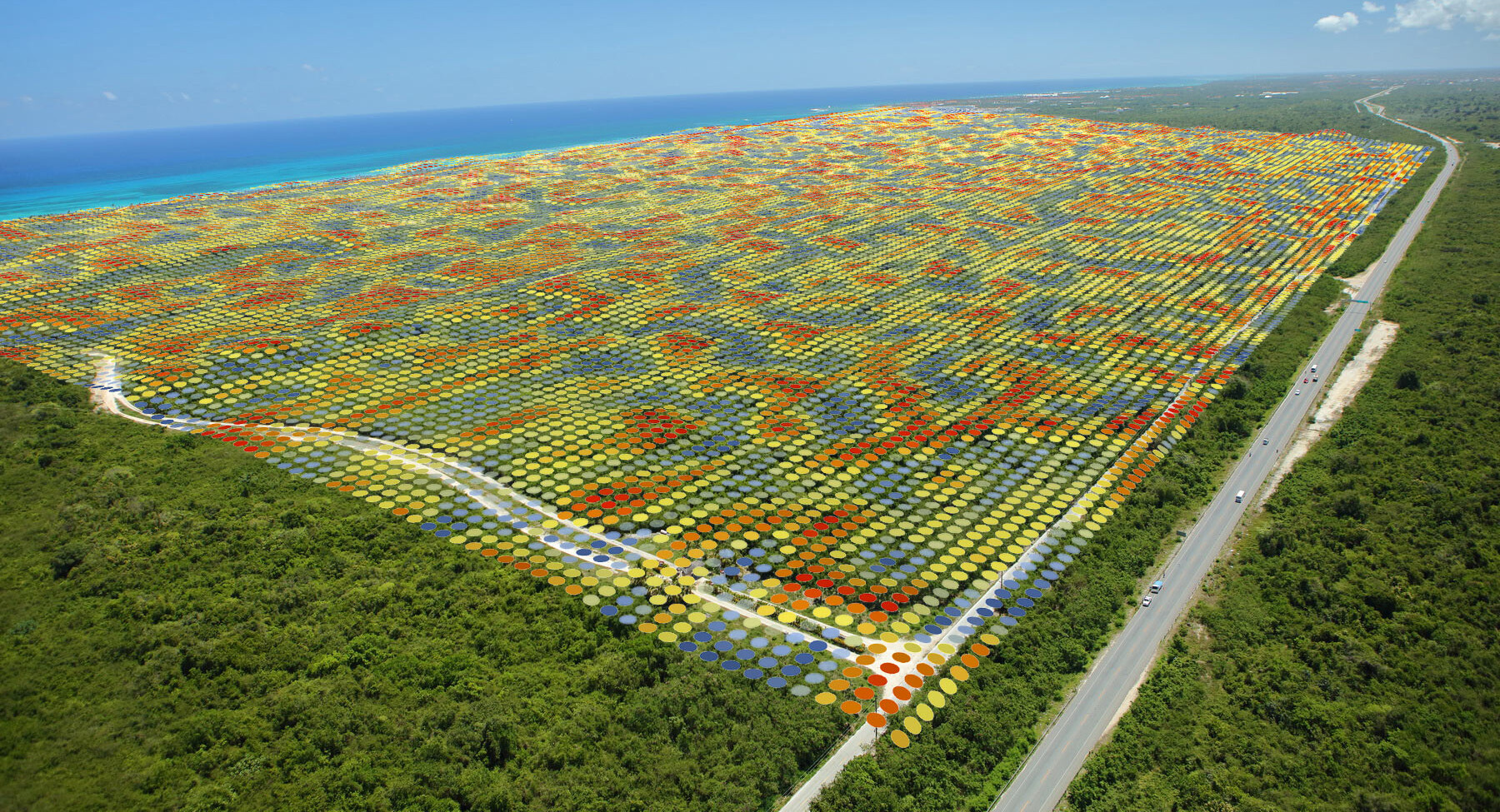 East Coast, Dominican Republic. 2016-Ongoing
The challenge of this project is to maximize profitability by selling the land that owners do not want to develop and where the future investor profile is unknown, such as their interests, the size of the plot they want to buy, and even the final uses that they will implement.
For this reason, our initial approach has not been to achieve the final urban planning but to develop a Masterplan that is flexible and adaptable, an instrument that can respond to any future investment expectations, always under a global and structured idea for the site, which will provide the area with a distinctive and recognizable character.
The added value, regeneration and character of the existing Mangrove will be one of the main inputs of the Project. It will be developed according to lines of action that will aim to increase the value of the land, especially in the areas that are furthest from the coast. From this starting point, luis vidal + architects has created a design methodology resembling a board game and would consist of:
• The game board: the site plus all those fixed and structural constraints of the project, including the lines of action.
• The chips: Catalogue of cells with which the investors make their choice depending on the type of development they have in mind (size, number of floors of the building, chosen location, etc.).
• The players: on the one hand, the investors choose the type of chip (or chips) and where to place them on the board, based on the previous conditions, and on the other hand, luis vidal + architects who, through a process of parameterization of various factors, will specify the zoning and land use of each of the buyers' choices.
Place/Date: Costa Este, Dominican Republic / 2016-Ongoing
Client:

 

Macao Beach Real Estate, Inc. (MBRE)
Area:

 

740 Ha.

Architects:

 luis vidal + architects

Stage:

 

Under development

Team:

 Carmen Andújar – Peru Medem – Paloma Montero de Espinosa – Alejandro Nieto – Eugenia Porras – Cristina Sánchez – Óscar Torrejón – Luis Vidal