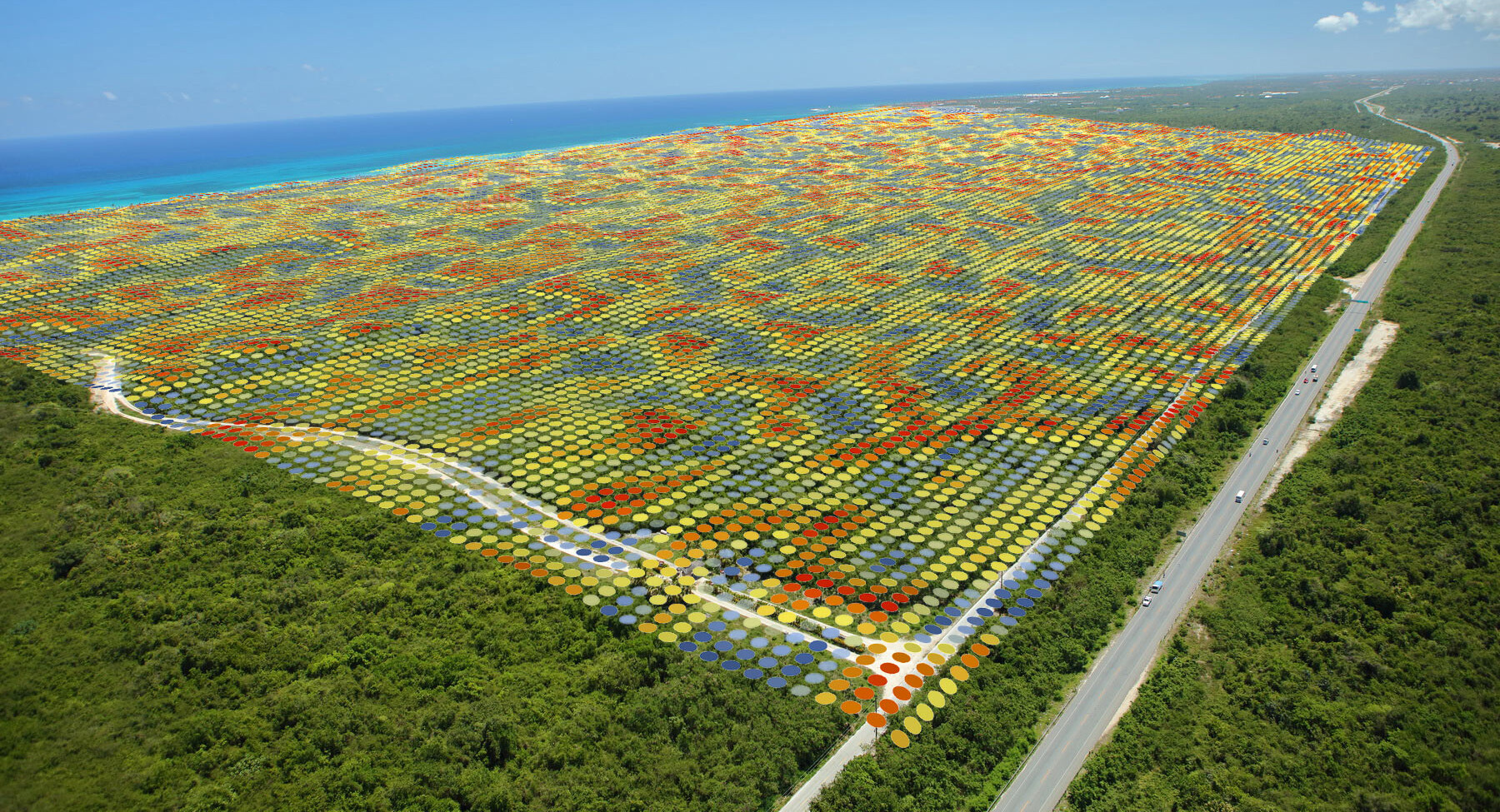 Macao, Dominican Republic. 2016-Ongoing
The Tourism and Complementary Services Masterplan in Macao, on the Dominican East Coast, is an innovative project, which under a global structuring idea of maintaining the Mangrove, offers a flexible and adaptable proposal for any future investment expectations.
The action covers an area of 1,828 acres in a field of natural expansion. The goal of the project is to carry out an unprecedented intervention at the environmental level, which not only responds to the multiple development opportunities that the area allows —leaving open the profile of future investors and the product they intend to implement— but, on top of that, put the Mangrove and the vegetation on the center of the design, not only preserving it but also enhancing its revitalization.
From these lines of action, luis vidal + architects has created an exclusive and innovative design methodology that transforms it into a 'board game' with the following guidelines:
– The board game represents the site and all the fixed and structuring conditions of the project, including the lines of action.
– The cards are a catalog of cells on which the investors choose (size, number of building levels, location, etc.).
– The players are, on the one hand, the investors who choose the type of pieces and where to place them on the ground from the previous conditions and, on the other, luis vidal + architects who, through a parameterization system, will specify the zoning of uses and land occupation.
Place/Date: Macao, Dominican Republic / 2016-Ongoing
Client:

 

Macao Beach Real Estate, Inc. (MBRE)

Architects:

 luis vidal + architects

Area:

 1,828 acres

Stage:

 

Under development

Team:

 Carmen Andújar – Peru Medem – Paloma Montero de Espinosa – Alejandro Nieto – Eugenia Porras – Patricia Rojas – Cristina Sánchez – Óscar Torrejón – Luis Vidal