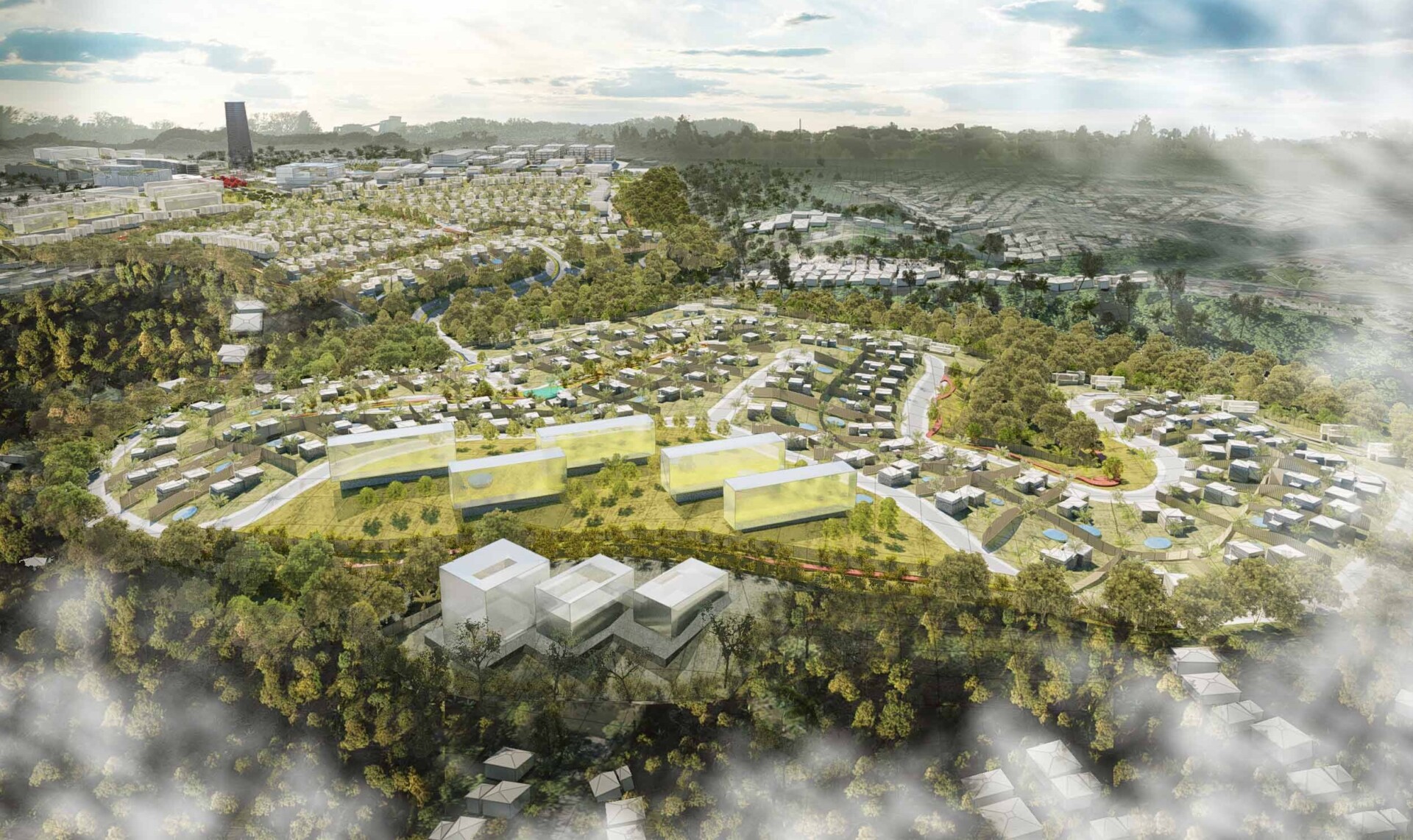 Santo Domingo, Dominican Republic. 2016-Ongoing
In the absence of a Land Management Plan to regulate the three districts of the Distrito Nacional, the new Masterplan will ensure the orderly development of what may be the last significant area of undeveloped land in the city.
Therefore, we are working on promoting an ambitious project that offers a unique buying opportunity and a development without precedent. Besides being unifying, flexible, sustainable and eco-friendly, it is, above all, distinctive and innovative, with an added value that will turn it into a landmark. This focal point for activities will produce synergies and become attractive for both residents and visitors.
In addition to containing a unique residential development, the Masterplan will create what could become one of the most important centers of commercial, institutional and leisure facilities in the entire Distrito Nacional. From consolidating and generating a new facade front on both sides of the Avda. República de Colombia will achieve not only an increase in the land value of these plots but also that of all around them.
The project is organized in two areas differentiated by their use and location:
• Reserva Los Robles: This is a predominantly residential development on lands with the highest environmental value. A unique place to live in harmony with nature, surrounded by an essential green ecosystem. The project started with the original design of the architect Rafael Selman.
• Tertiary, Commercial and Services Area of Los Robles: in the land located on both sides of Avda. República de Colombia, with part facing the new American Embassy and part acting as the front of the new residential development./span>
Place/Date: Santo Domingo, Dominican Republic / 2016-Ongoing
Client:

 

Urbanización Los Robles, S.R.L.

Architects:

 luis vidal + architects

Area:

 

247 acres

Stage:

 

Under construction

Team:

 Carmen Andújar – Trinidad Antunovic – Sabina Aparicio – Joaquín Maire – Rafael Marmolejos – David Meana – Peru Medem – Paloma Montero de Espinosa – Alejandro Nieto – Héctor Orden – Eugenia Porras – Patricia Quilez – Isabel Rodrigo – Patricia Rojas – Cristina Sánchez – Fernando Sánchez – Óscar Torrejón – Luis Vidal