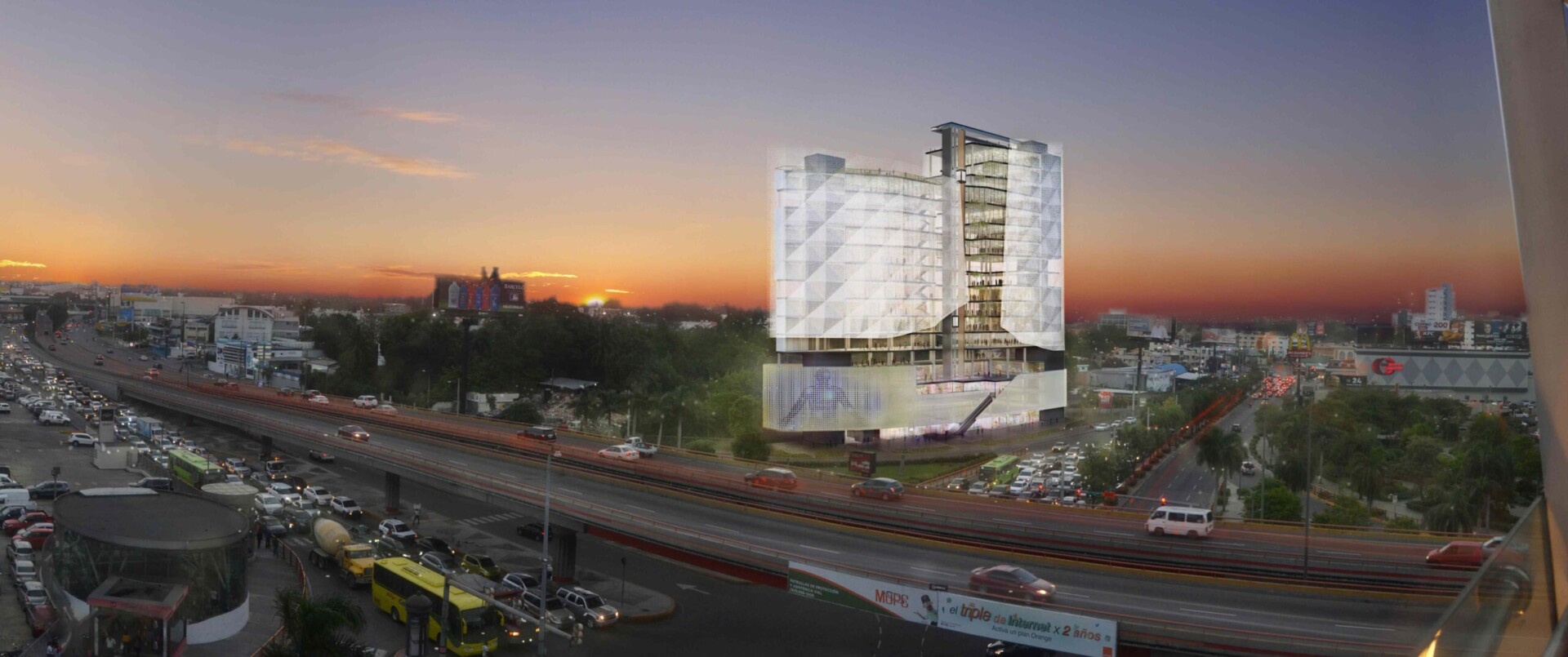 Santo Domingo, Dominican Republic. 2016-Ongoing
The project aims to put in value one of the most emblematic corners of the Distrito Nacional, a corner with huge potential to be transformed into a social and cultural meeting point stimulating its users to live a unique experience avoiding those more conventional uses.
A single goal and three concepts define the proposal:
1. Advertisement Building: its location is perfect as a publicity spot and to use the façade as a digital canvas showing information regarding local events, art and culture.
2. Green Building: it's an excellent opportunity to establish a green referent in the heart of Santo Domingo, proving that technological innovation is not incompatible with environmental commitment.
3. Hybrid Building: a multidisciplinary building with mutually enriching activities that enhance productivity, creativity and entertainment while establishing a reference point in the Caribbean region.
The objective is to provide the city with new uses that allow citizens to feel new sensory experiences that reinvent the way of living and enjoying the building.
The architectural program aims to interact with the five senses and with experiences such as freedom, serenity, intimacy, mystery, surprise and movement.
Place/Date: Santo Domingo, Dominican Republic / 2016-Ongoing
Client:

 

Grupo Patio Capital Partners

Architects:

 luis vidal + architects

Area:

 414

,500 sq. ft.

Stage:

 Under development

Team:

Carmen Andújar – Trinidad Antunovic – José Benito – Joaquín Maire – Alejandro Nieto – Isabel Rodrigo – Patricia Rojas – Cristina Sánchez – Óscar Torrejón – Luis Vidal