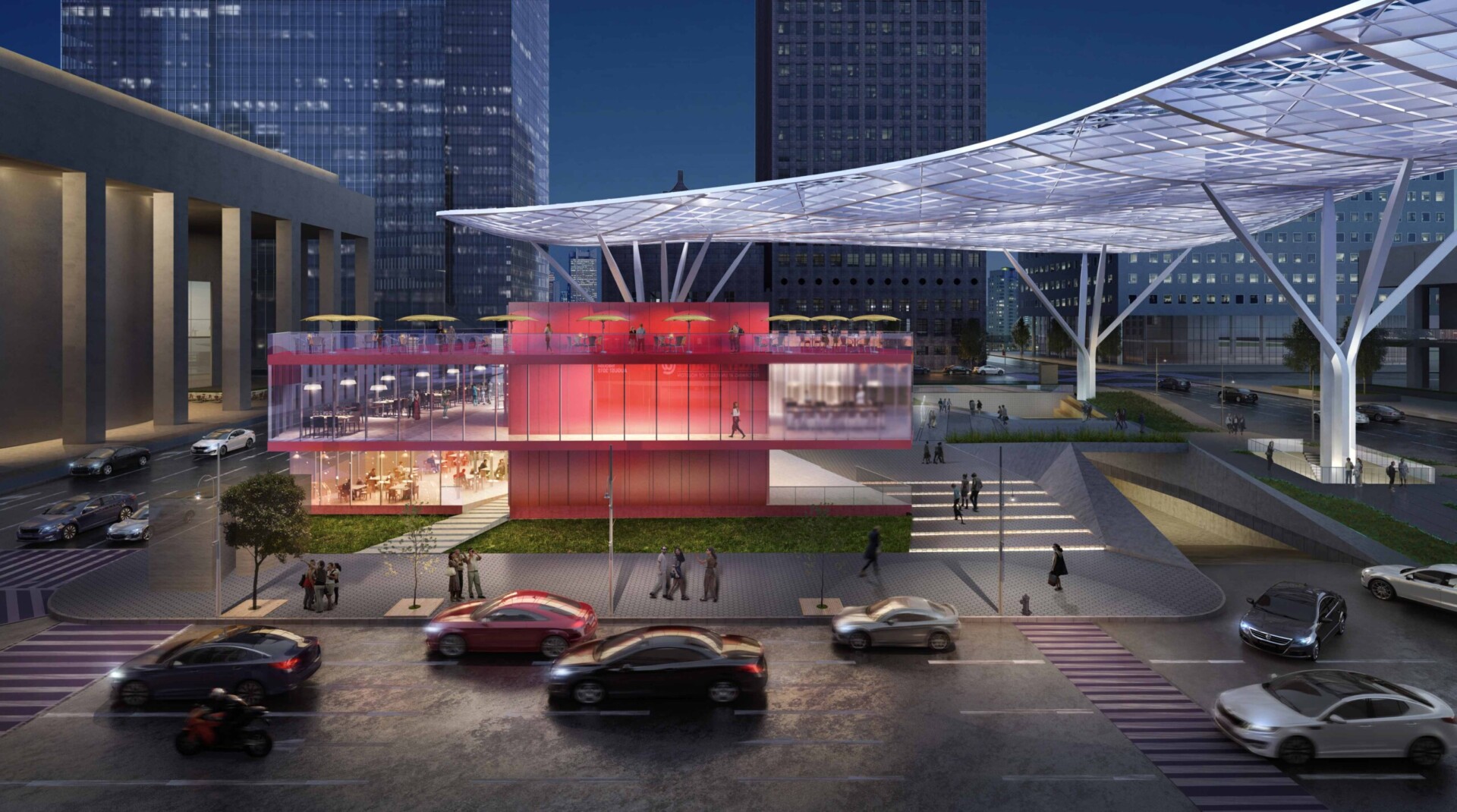 The renovation of Jones Plaza is presented as a revitalizing element for the city around it.
Within the urban fabric of the city of Houston, the intention is to create a focal point for its inhabitants, providing a nerve center for the downtown arts and theatres with a recreational space non-existent until now in the city.
The citizen will once again enjoy the current Plaza through its expansion and the elimination of parking areas. The new Plaza integrates with the surrounding buildings and removes elements that have fallen into disuse. The restaurant areas, open to the center of the square, are integrated into the space, focusing on the development of different artistic expressions.
The new Plaza project aims to become a unique focal point within the city of Houston. Becoming part of the network of public spaces that seek to reclaim the city for the pedestrian.
Place/Date: Houston, USA / 2015
Client:

 

Houston City Hall

Architects:

 luis vidal + architects in association with HKA

Consultants:

 Arup

Budget:

88 M USD

Stage:

 

Masterplan

Team:

 María Astiaso – Marta Cumellas – José Luis Fernandez-Morais – Baylee Holder – David López – Patricia Rojas – Francisco Sanjuan – Óscar Torrejón – Luis Vidal