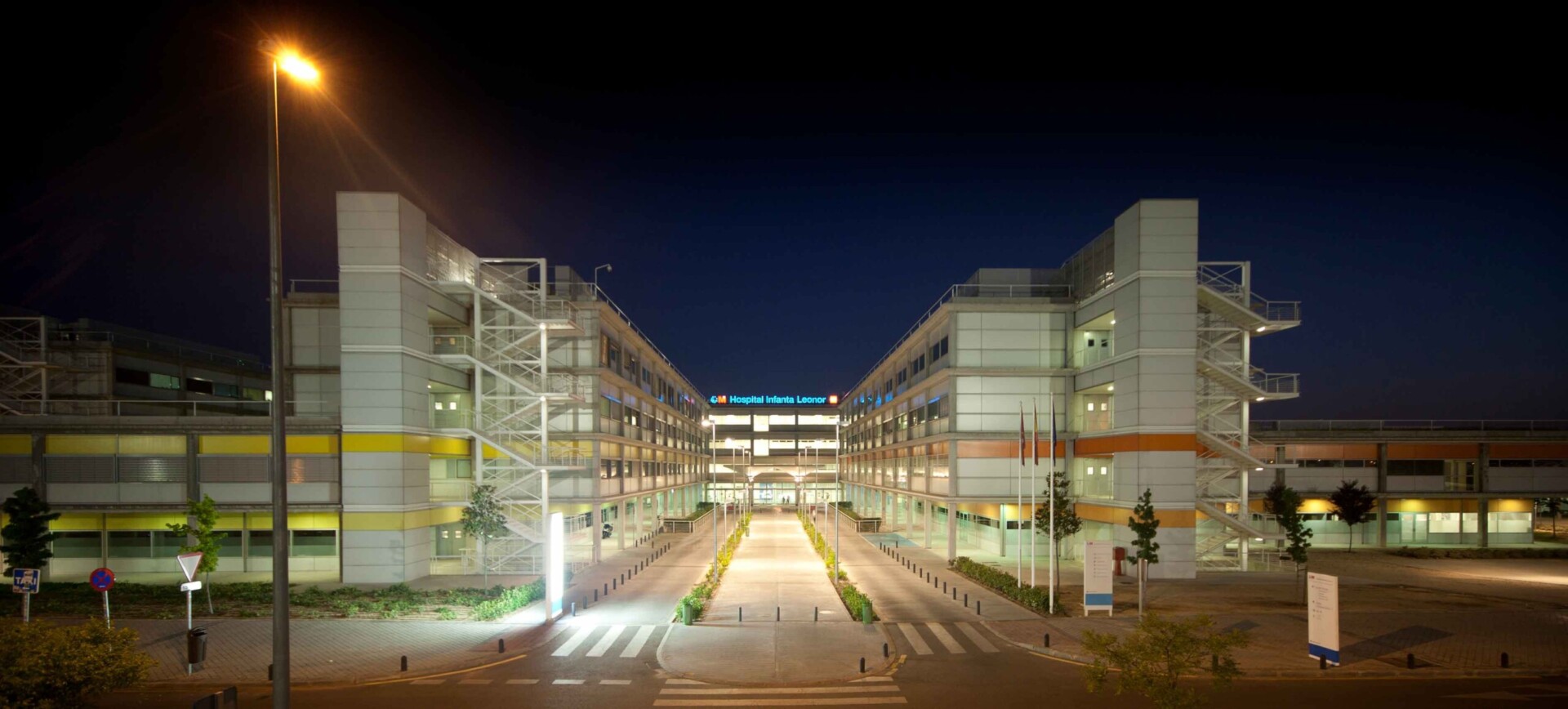 This newly built hospital is the first of a new type of hospital for the 21st Century, based on two main concepts within healthcare architecture. "Curative architecture" focuses on the patient's well-being through careful architectural and interior design studies. Analyzing key aspects such as natural lighting and the creation of therapeutic gardens. Plus, the "Airport Hospital" concept, developed through the relevant experience that our team has gained in airport design, applies a methodology dedicated to the reduction of passenger stress and an improvement of the experience through optimized circulation, spatially explicit routes, and visual connections between the different areas within the building.
This strategy contributes to creating an efficient hospital with a modular scheme that allows for future extensions and maximum flexibility. It is well-connected and has segregated routes for flows of different natures, such as staff vs. patients, thus optimizing facilities and minimizing redundant areas, achieving a recognizable image and an integrated building. The building is organized along a central spine, which connects six different satellite buildings of different sizes and colors, helping the user to orientate within the building and to create clear and identifiable spaces.
Regarding environmental responsibility, sustainable strategies have been implemented in all design phases, applying both passive and active measures for controlling energy consumption and minimizing environmental impact.

Place/Date: Madrid, Spain / 2005-2008
Client:

 

Hospital de Vallecas S.A.

Architects:

 luis vidal + architects in association with Araujo y Berned

Consultants:

 IDOM Ingeniería
Area:

 

2,391,300 sq. ft. (1,158,600 sq. ft. hospital + 376,700 sq. ft. green areas + 856,000 sq. ft. car park)

Budget:

 85 M €

Stage:

 

Built

Team:

 Ramón Araujo – Arturo Berned – Alfredo Biosca – Alicia Castilla – Marta Cumellas – Carlos de Luxán – Carlos de Miguel – Carlos Garijo – Isabel Gil – Jaime Guerrero – Maike Hübner – José Jurado – Kasia Kopczynska – Arturo López-Bachiller – Elisa Martínez – Ignacio Martínez – Javier Palacios – Patricia Rojas – Enrique Serrano – Elena Suárez – Andrés Themudo – Óscar Torrejón – Luis Vidal