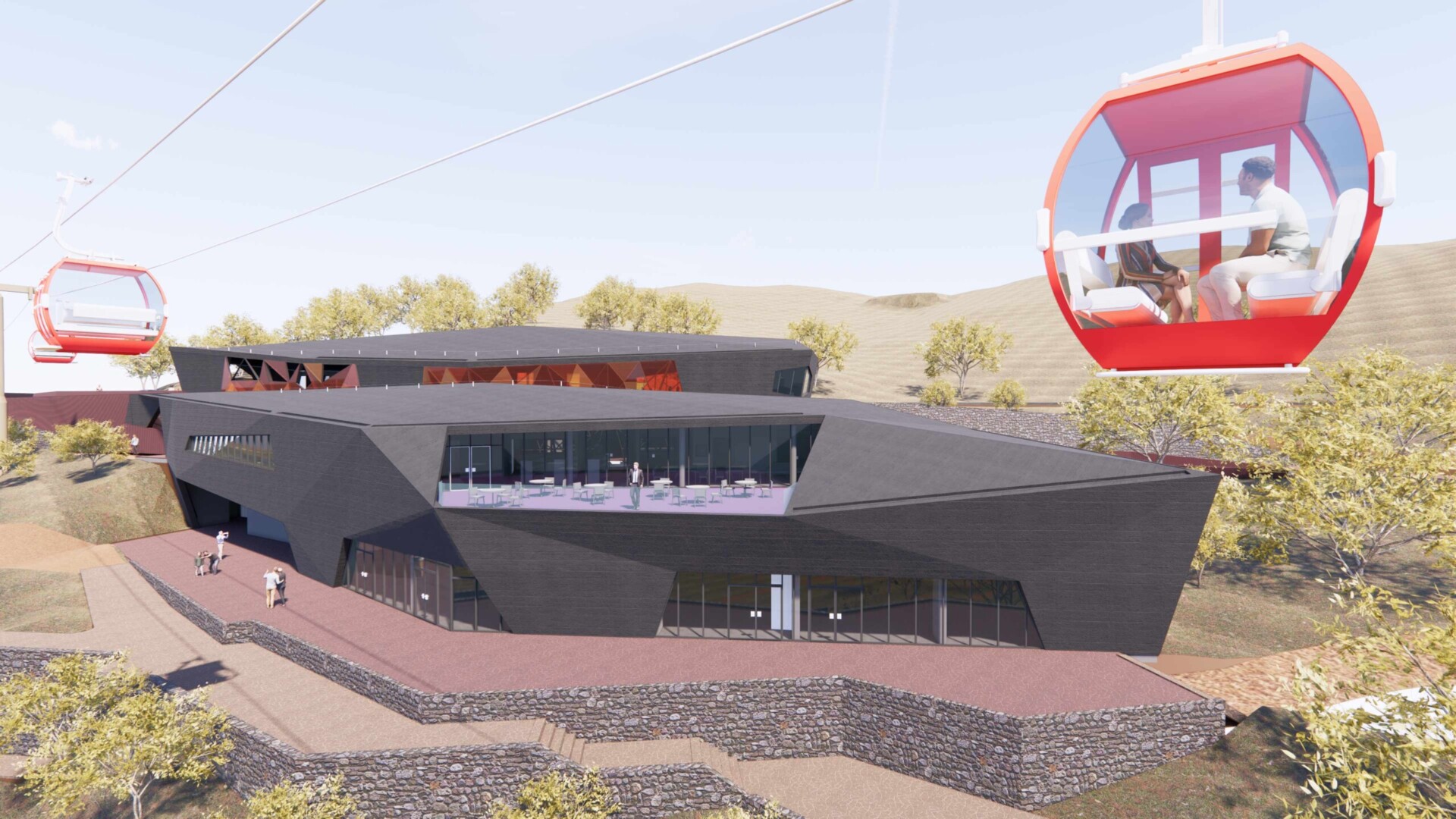 Santiago, Chile. 2018-Ongoing
This project consists of the development of both the landscaping and architectural design of the Chagual Botanical Garden, located in the Metropolitan Park of Santiago. Expanding across more than 700 hectares of land, it is the fourth largest urban park in the world, and it is located near the city center, on the banks of the Mapocho River.
The landscaping design covers approximately 45 hectares of the total area of the gardens and incorporates a combination of plants that builds native landscapes using Mediterranean species from four parts of the world. Its mission is to promote the development of a culture of nature that values the natural heritage of central Chile and to display its species and ecosystems, thus promoting their study and disseminating their importance, incentivizing conservation and cultivation, and encouraging more sustainable behaviors and attitudes among the urban population.
The scope of the architectural tender includes the design of the main buildings within the Botanical Garden, consisting of 51,650 sqft. of constructed area in two phases. Phase 1: Air Building – Visitor Center (Library, Auditorium, Offices); Earth Building – Origin Square. Phase 2: Fire Building – Services and Maintenance Building; Water Building – Botanical Research Institute/ Nursery and propagation area; Minor equipment (entrances, tickets, bathrooms).
The developed proposal looks for a way to structure the entire experience, defining a path to walk and position oneself on the hillside so that the visitor can visualize and understand a complete story which integrates botanical contents and the geographical characteristics of the area, as well as its relationship with the city and the Mapuche cosmogony.
The main buildings have been strategically located to create an easy route through the garden and a natural flow to the places of interest. The way in which the buildings are laid out helps generate different instances along the journey such as; the direct relationship with the land, the appreciation of the landscape from above, the immersion in the vegetation and the creation of rest areas.
Place/Date: Santiago, Chile / 2018-Ongoing
Client:

 

Ilustre Parque Metropolitano de Santiago
Area:

 

45 ha. (51,650 sqft. built) 

Architects:

 luis vidal + architects

Consultants:

Beatriz Majluf / Gabriela Bluhm / Daniela Fuentealba / Paula Rodríguez-Peña / RG Ingenieros / COBE / Termovac / RYV Ingenieros / E3 Ingeniería /  Mónica Pérez y Asociados / Paula Valdés

Stage:

 

Under development. Phase 1

Team:

 María José Araya – Constanza Astaburuaga – David Ávila – Juan Carlos Barros – Daniela Cáceres – Alberto Coelho – Constanza Fernández – Moira Johnson –  Pablo Labra – Claudia Leal – Arturo López-Bachiller – Félix de Mora – Enrique Pérez – Manuel Rodríguez – Daniela Rojas – Francisco Rojo – Raúl Rosado –  Reinaldo Sarmiento – Francisco Sanjuán – Sebastián Schaub – Óscar Torrejón – Ítalo Veas – Marcos Velasco – Luis Vidal