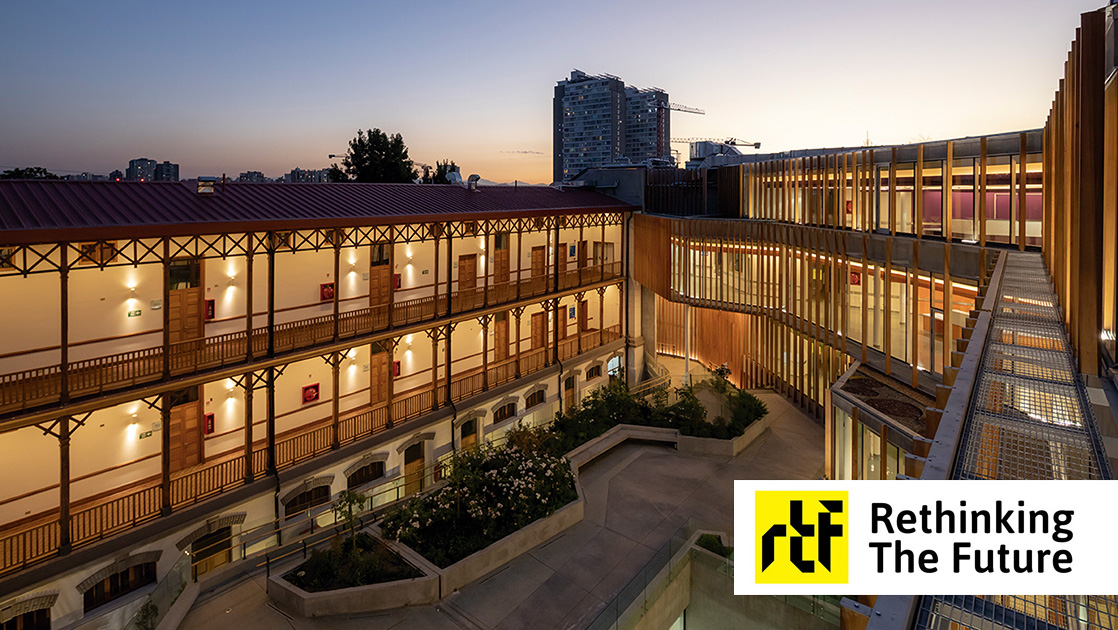 Matta Sur wins the 1st Award for Public Building (Built) at the Rethinking The Future Awards 2021
The Community Center + CESFAM Matta Sur, designed and rehabilitated by luis vidal + architects, and located in the heart of the Chilean capital city, has just won the First Award in the Public Building (Built) category of the Rethinking The Future Awards 2021, an international recognition.
120 years after it was first built, what used to be the Metropolitan Adult Lyceum of Santiago, a school dedicated to public education, has now turned into the Matta Sur complex, a two-building complex (the restored historical building, and a newly built one) that host a programme of health and community services. Santiago recovers an emblematic place of profound importance for the surrounding neighborhood's identity, Matta Sur, while adding a new public health center to the Chilean primary care network.
The two building together add up to a total area of 59,200 sqft. that are now at the service of the community. Luis Vidal, president and founder of luis vidal + architects, said: "We have put all our efforts, passion and knowledge at the service of this project that will serve more than 30,000 users, and that has the vocation of becoming a legacy for citizens".
A study was carried out throughout the development and execution of the project, whose main objective has been, on the one hand, to establish a dialogue between the historic building and the new one, respecting and valuing traditional architecture; and, on the other hand, recovering and promoting the community spirit through the creation of a public square that articulates both buildings and becomes the heart of the project.
luis vidal + architects takes advantage of this unique opportunity in order to create an iconic space in the city to bring together social encounters, clinical care, health education and awareness campaigns. The design of Matta Sur results in the union of the past, present and future in a set that combines modernity and tradition, technology and sustainability, through elements such as wood and light.