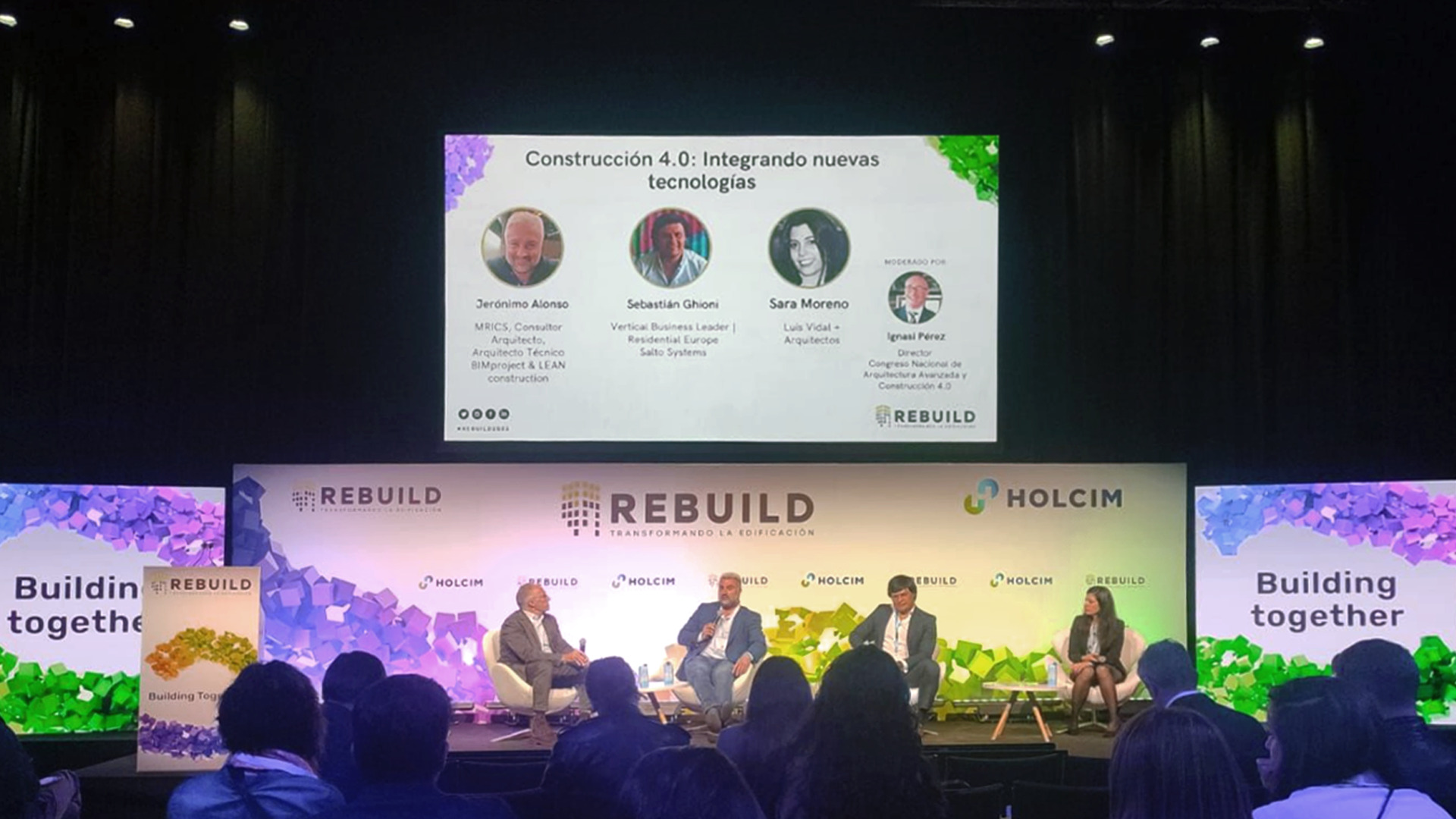 luis vidal + architects at Rebuild 2023
Sara Moreno, BIM director at luis vidal + architects, took part in the round table "Construction 4.0: Integrating New Technologies", in the VI edition of Rebuild on March 30th.
Moreno represented the studio in the country's largest fair for industrialized construction, sustainability and digitalization, highlighting the vision and values that constitute luis vidal + architects. In this conversation, some of the aspects of adaptation to new technologies were discussed, showing methods for implementing innovative systems, and sharing experiences and practical cases in the field of design and construction. All of this within a climate where the greatest goal is the search for optimization and quality through the most cutting-edge tools and continuous training.
The experts' unanimous conclusion determined that change must always be faced with confidence in future revenues. A vision that Sara reaffirmed, voicing once again the studio's commitment to the latest technologies; a studio that has integrated BIM methodology since the beginning, and uses it to work in perfect balance with a multinational and multidisciplinary team.