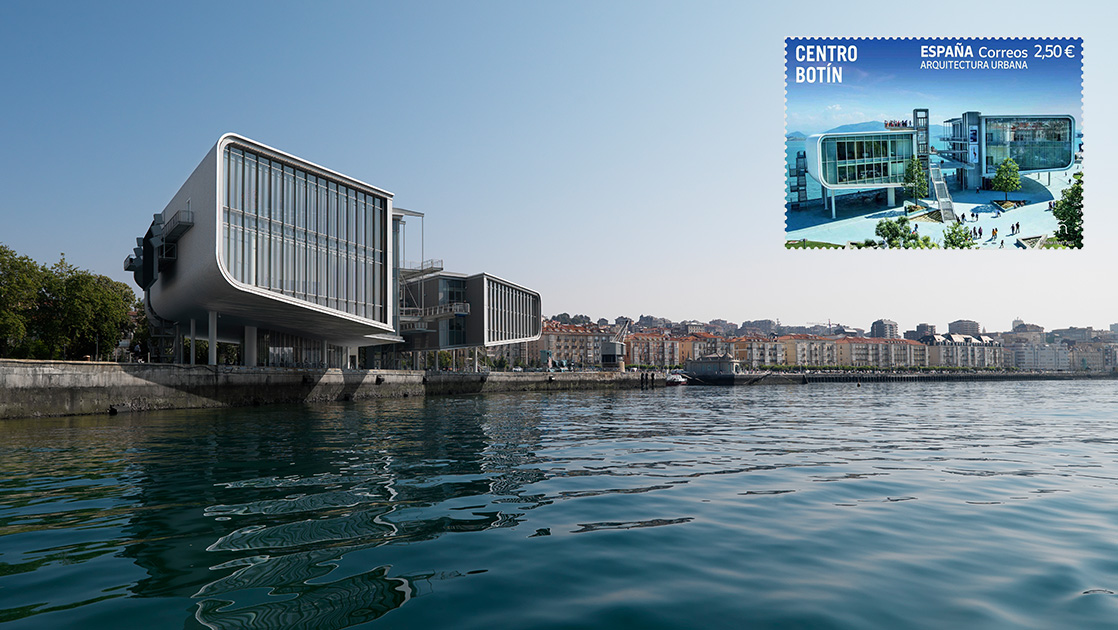 The Botín Centre, protagonist of a special edition of Correos stamps
The Botín Centre of Santander, designed by Renzo Piano in collaboration with luis vidal + architects, stars in the new stamp issued by Correos within the Urban Architecture series.
The emblematic cultural centre has been chosen as a distinguished place for its style, art and the practicality of construction in cities.
On the stamp you can see the suspended building with the Santander Bay in the background, all with a characteristic blue hue. Being located just over the Cantabrian Sea, without touching land and supported by a series of tall pillars and columns of great height, it shows the juxtaposition between the land and the sea under the building.
The Urban Architecture series began last year to distinguish the new spaces that are appearing in cities as a beacon of innovation. The designs are distinguished by proposing multifunctional spaces in which the improvement of the environment, the health of people and the use of renewable energies, among other aspects, is important. Now the Botín Centre will be part of the architectural philatelic collections together, with the already released stamps showcasing buildings such as the Zarzuela Racecourse and the Wanda Metropolitano Stadium.
Correos will put 160,000 stamps with the image of the Botín Centre into circulation and its postal value will be 2,50€. These stamps can be purchased on the Correos website and in the Correos offices in Cantabria.