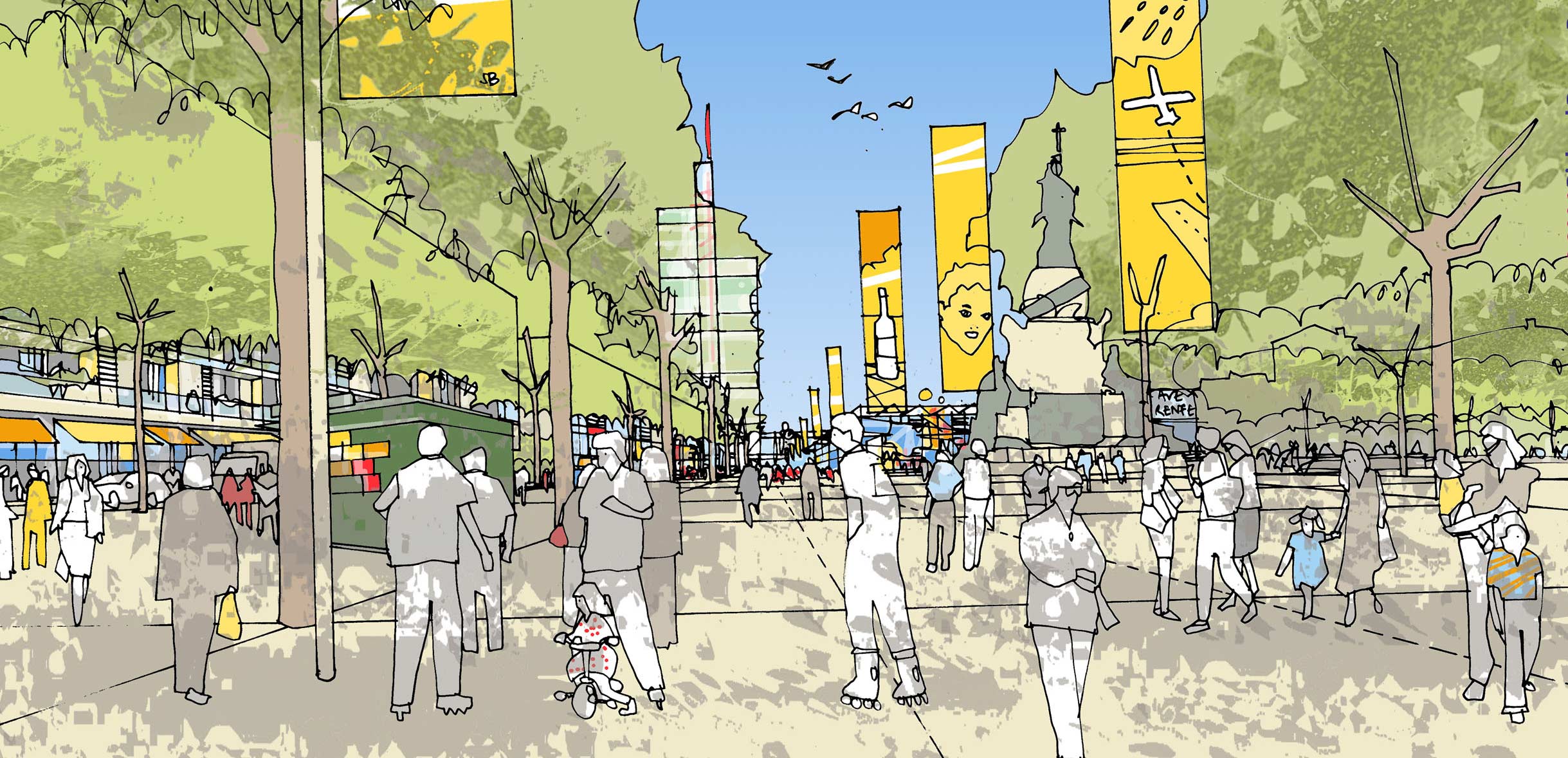 Valladolid, Spain. 2005-2010
A sustainable project, in environmental and economic terms, which proposes reconnecting the city and reviving the most disadvantaged areas through systems of intensive land use and mixed use.
The incorporation of a single and continuous boulevard, more than 4 km long and up to 60 m wide, is proposed, combining elements that will enrich the social and cultural life of the city. A pedestrian promenade through green spaces and small parks, a bicycle path, a space for new urban facilities, and a corridor to incorporate a new public transport system. A doubly sustainable project in environmental and economic terms.
Place/Date: Valladolid, Spain / 2005-2010
Client:

 

ADIF / Valladolid Citycouncil

Budget: 

1.000 M €

Area: 100 Ha.

Architects:

 luis vidal + architects

Consultants:

 RSHP / Idom

Stage:

 

Conceptual design. First prize

Team:

 María Álvarez-Santullano – Eva Couto – Marta Cumellas – Almudena de Benito – David Fernández-Feito – José Gad Peralta – Lennart Grubb – Ivan Harbour – Carlos Jiménez – Carmen Jiménez – José Luis Lleó – Jugatx López Amurrio – Arturo López-Bachiller – Ana Marco – Carmen Márquez – Bárbara Pérez – Óscar Torrejón – Luis Vidal