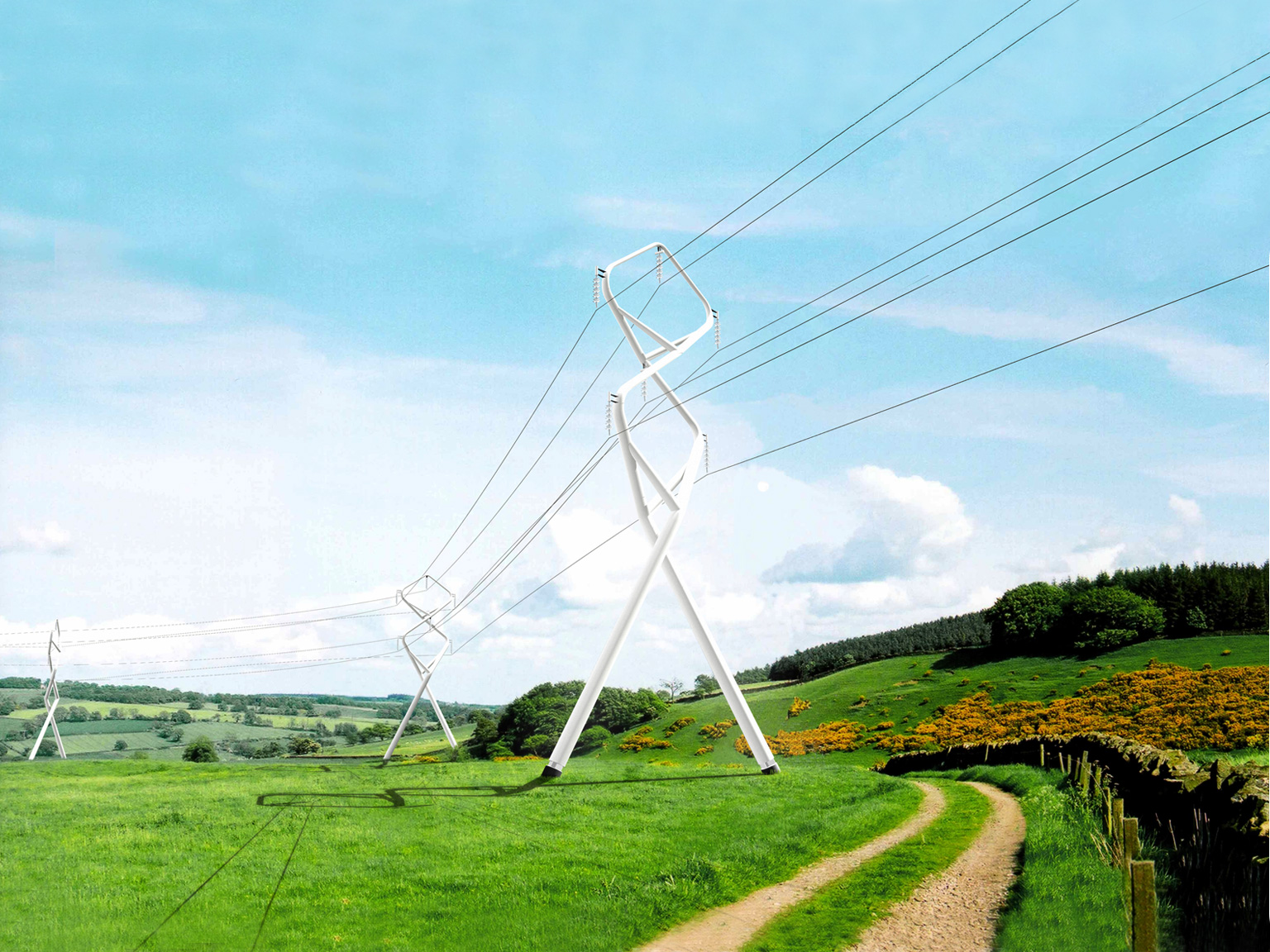 London, United Kingdom. 2007
The design of a high-voltage pylon requires working with:
• The changing landscape where it is situated.
• The color variations of the different seasons.
• The notion of repetition of a family of elements.
• The idea of information and energy flow and how to communicate these principles.
The design of a high-voltage pylon means working with movement. Therefore, a changing structure is proposed, which is modified depending on the point of view of the observer, if you are near or far away, if you are moving or standing still. A structure that changes over time.
The design is based on six design principles:
• Visibility
• Flexibility
• Design efficiency
• Structural efficiency
• Maintenance and durability
• Respect for the environment
Place/Date: London, United Kingdom / 2007
Client:

 

RIBA / British National Grid

Architects:

 luis vidal + architects

Consultants:

Calter Ingeniería / Aguilera Ingenieros

Stage:

 

Conceptual design

Team:

Andoni Arrizabalaga – Nick Axel – Guillermo Mascort – Carlos Peña – Naira Pérez Alonso – Patricia Rojas – Óscar Torrejón – Luis Vidal