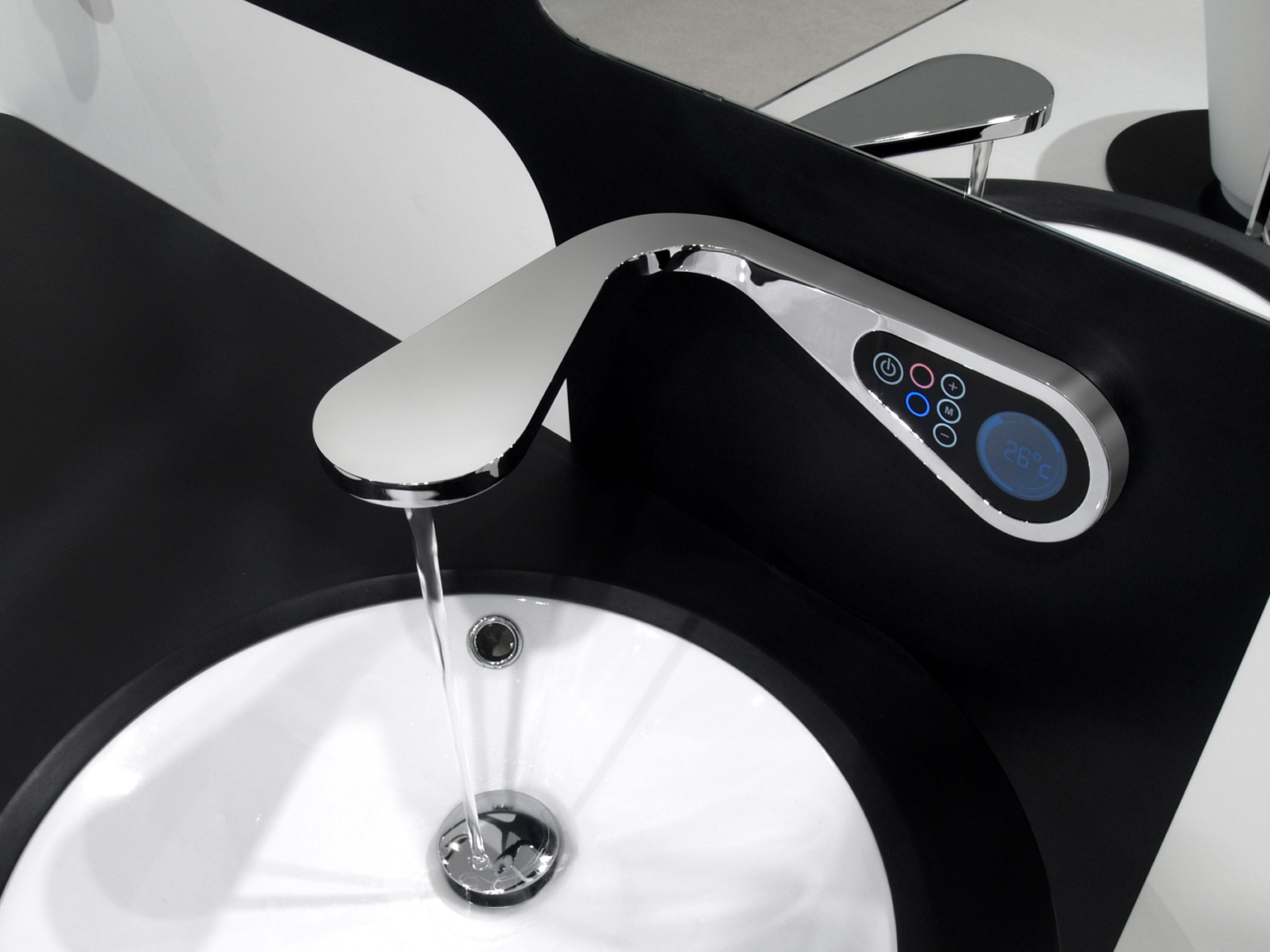 Noken is a new line of faucets designed by luis vidal + architects. 
Noken presents the essence of water. This new iconic design has been created as a fusion between simplicity and emotion. The faucet line is inspired by natural water flow and aims to reduce water consumption. These faucets stand out due to their original geometric lines, which radiate simplicity and integrity, creating an immediate sense of attraction, and inviting the user to interact with it. The flat spout of the faucet allows a better water flow and keeps the aerator hidden, improving the user experience. 
AN IMPROVEMENT IN THE USER EXPERIENCE 
We have used the available technology to reduce complexity and to make our daily life a little more comfortable, allowing users to enjoy their environment while at the same time making responsible use of it. The digital control of the faucet has two modes: the first, "sleep" (off) presents the product when it is not being used. A second mode, "awake" (on) activates a series of luminous icons, which invite the user to start browsing through the different options in a very intuitive way. The "preset" functions (programmed) allow each user to customize the flow rates and temperatures for different uses. 
INTUITIVE USE
The design has been developed to offer an intuitive, simple, and straightforward use, ensuring that the water usage adjusts itself to each function. The icons humanize the technical component of the interface, making the use of the faucet very easy. 
Noken represents the perfect balance between nature, technology, quality, and design.
Place/Date: Madrid, Spain / 2012
Client:

 

Noken, Porcelanosa Group

Architect:

 luis vidal + architects

Stage:

 On s

ale