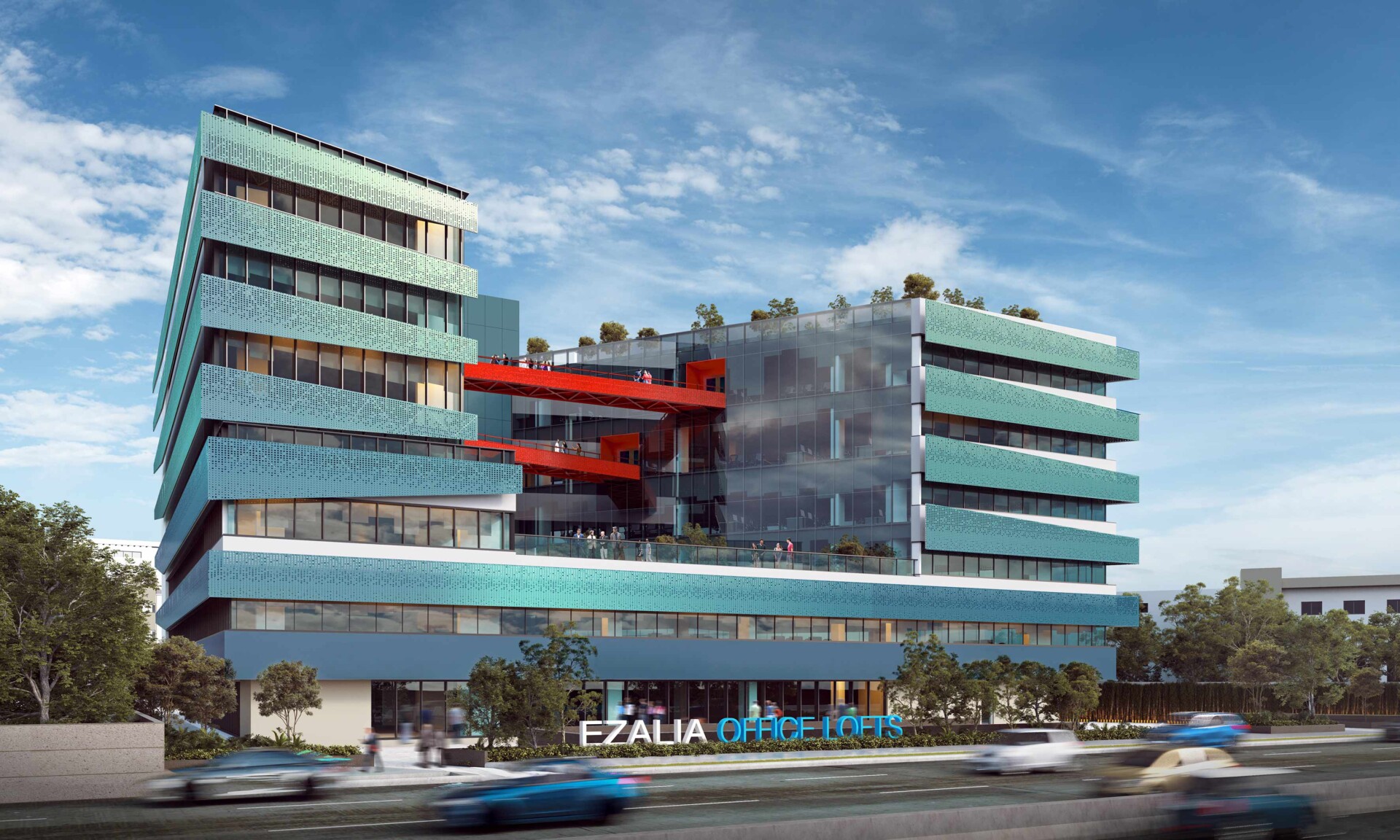 Santo Domingo, Dominican Republic. 2015-2021
The project seeks to add value to the plot located in one of the main arteries of Santo Domingo, through what will be a unique project, with the vocation of becoming a new social meeting point for the city. The project s aims to make its users live a completely new experience different from what the rest of the buildings that share a similar program are offering.
We focus on the client offering him an added value so he can differentiate itself from the competition and become a leader in the sector.
The project is defined by a powerful and unique identity, as well as a committed social character and environmental responsibility thorough a phased model that allows controlled growth linked to a flexible and mutable functional program. The result is no other than an iconic and innovative building.
The building aims to create a space that has a strong and measurable impact on users, enhancing their productivity and their creativity. This type of architectural design improves the wellbeing of citizens, helping them feel in harmony with the environment that surrounds them.
Place/Date: Santo Domingo, Dominican Republic / 2018-Ongoing
Client: Patio Capital Partners Group
Area:

 

261,500 sqft.

Architects:

 luis vidal + architects

Consultants:

Calter / INICA

Stage:

 

Under construction

Team:

 Antonio Albertos – Carlos Albi – Constanza Andrade – Alessandro Biondi – Itziar de Francisco – Pedro de Lachiondo – Alba del Castillo – Juan Fajardo – José Benito Fernández – Jesús Gómez – Sanae Khalil – Joaquín Maire – Rafael Marmolejos – David Meana – Carmen Merlo – Alejandro Nieto – Johanna Rodríguez – Francisco Rojo – Leslie Salomón – Francisco Sanjuan – Cristina Sánchez – Fernando Sánchez – José Sánchez – Encarnación Serna – Óscar Torrejón – Luis Vidal