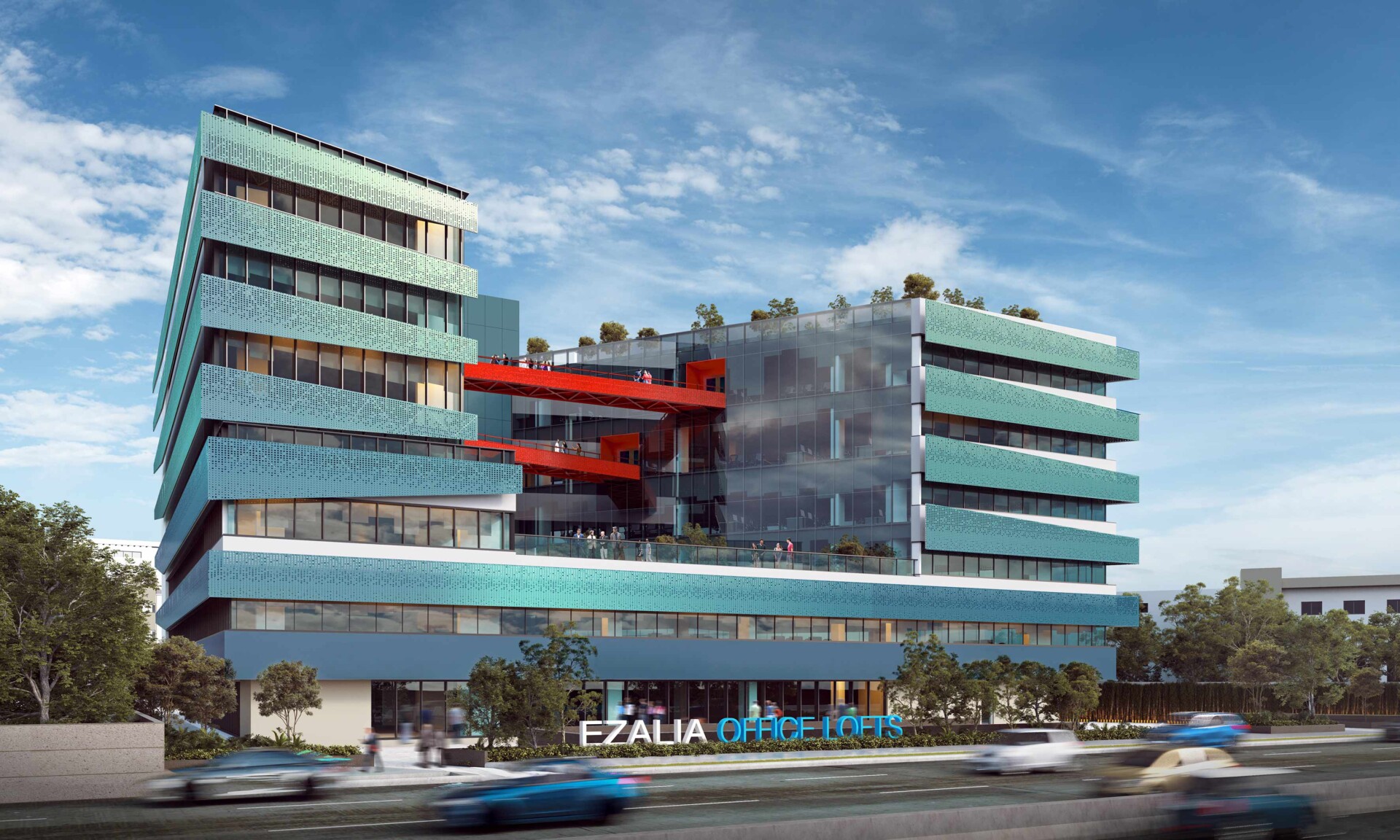 Santo Domingo, Dominican Republic. 2018-Ongoing
The project seeks to add value to a plot located in one of the main arteries of Santo Domingo through what will be a unique project, with the vocation of becoming a new social meeting point for the city. The project aims to make its users live a completely new experience different from what the other buildings that share a similar program offer. We focus on the client, offering him added value so he can differentiate himself from the competition and become a leader in the sector.
The project is defined by a powerful and unique identity and a committed social character and environmental responsibility through a phased model that allows controlled growth linked to a flexible and mutable functional program. The result is no other than an iconic and innovative building.
The building aims to create a space with a substantial and measurable impact on users, enhancing their productivity and creativity. This type of architectural design improves the well-being of citizens, helping them feel in harmony with the surrounding environment.
Place/Date: Santo Domingo, Dominican Republic / 2018-Ongoing
Client: Grupo Patio Capital Partners
Area:

 

261,500 sq. ft.

Architects:

 luis vidal + architects

Stage:

 

Under construction

Team:

 Antonio Albertos – Carlos Albi – Constanza Andrade – Alessandro Biondi – Itziar de Francisco – Pedro de Lachiondo – Alba del Castillo – Juan Fajardo – José Benito Fernández – Jesús Gómez – Sanae Khalil – Joaquín Maire – Rafael Marmolejos – David Meana – Carmen Merlo – Alejandro Nieto – Johanna Rodríguez – Patricia Rojas – Francisco Rojo – Leslie Salomón – Francisco Sanjuan – Cristina Sánchez – Fernando Sánchez – José Sánchez – Encarnación Serna – Óscar Torrejón – Luis Vidal