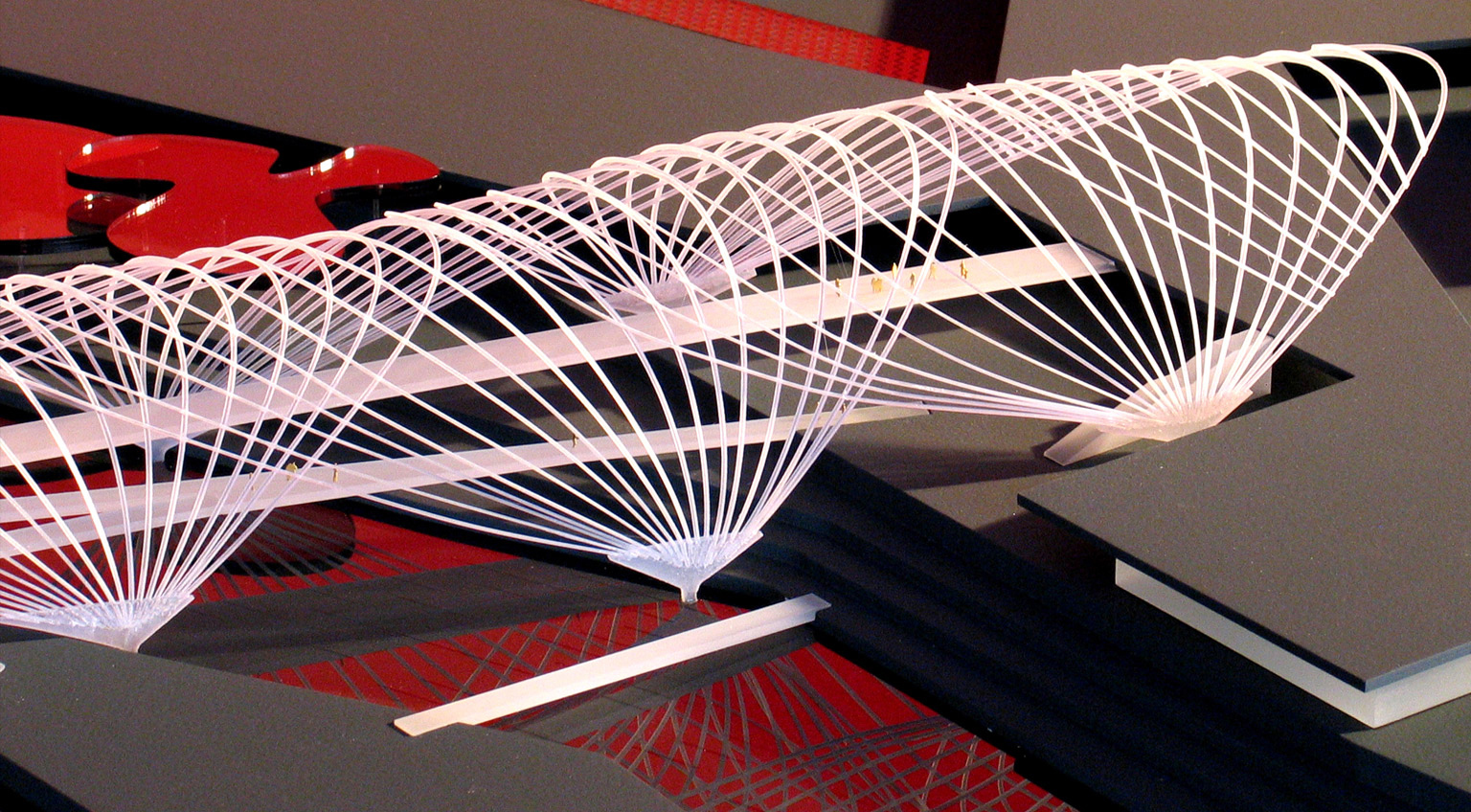 Expo 2008 Bridge Pavilion
The design to cover a large surface over a river conflicted with the project's sustainability, so it was decided to use an open structure for the expanse.
The structure is composed by a range of sloping arches, which fold down in series and are woven together, creating a surface that covers, gives shade, and contains an articulated platform at different levels.
The sequence of arches defines the various support points of the ramp. This fiberglass structure creates a wrapping that defines an open and protected space.
The pavilion is smoothly integrated into the topography of the riverbank, allowing visitors to enjoy the beauty of the landscape.
Place/Date: Zaragoza, Spain / 2005
Client:

 

Expo Zaragoza 2008

Budget:

21 M €

Area:

 

290,600 sqft.

Architects:

 luis vidal + architects / RSHP

Consultants:

Elena Sequeros y Victoria Polo / Fhecor / Arup

Stage:

 

Conceptual design

Team:

 Marta Cumellas – Jason García – Isabel Gil – Lennart Grubb – Iván Harbour – Carmen Márquez – Bárbara Pérez – Richard Rogers – Simon Smithson – Óscar Torrejón – Luis Vidal