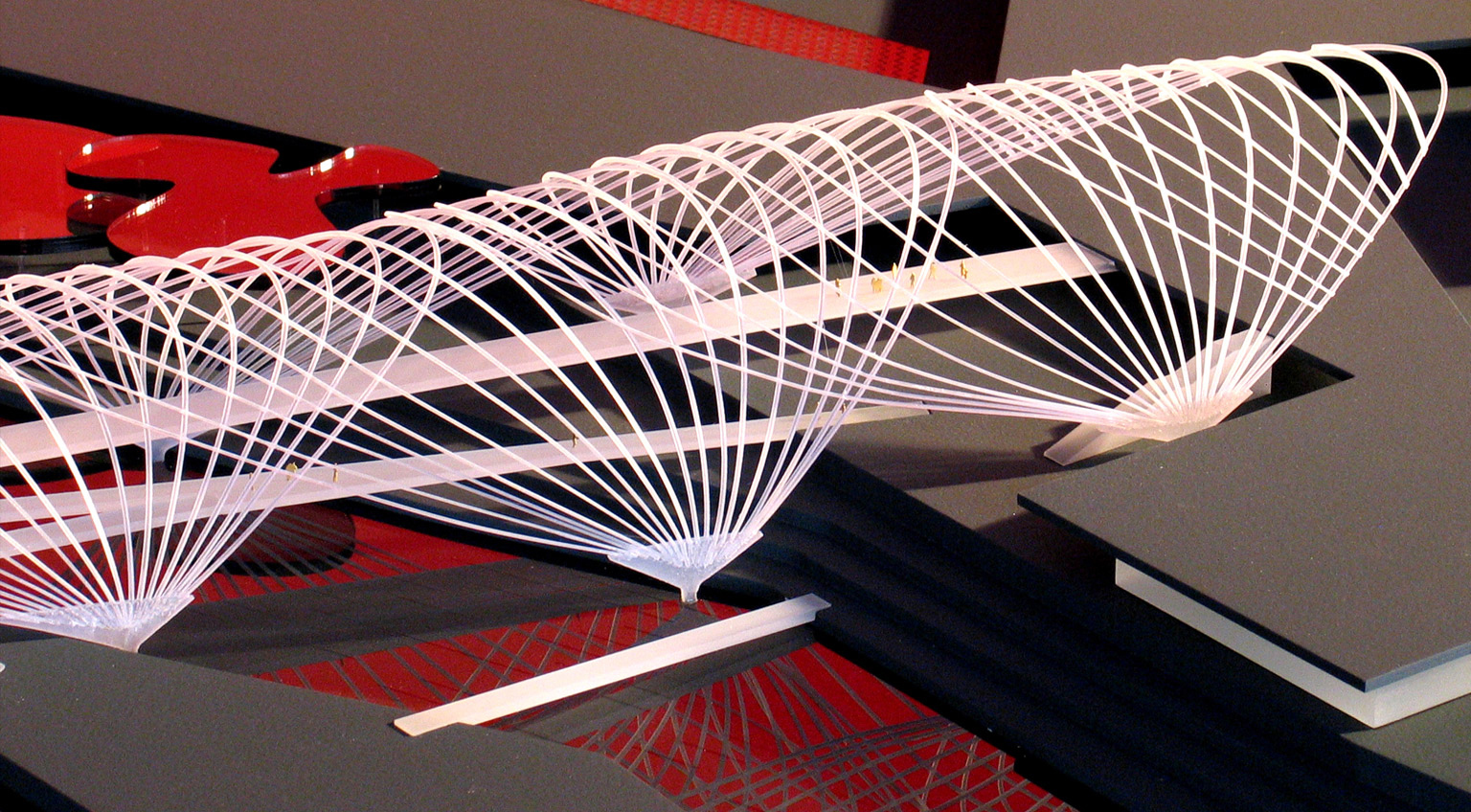 Expo 2008 Bridge Pavilion
The need to cover a large surface over a river became a great conflict with the project's sustainability; therefore, the solution was to design a fully open structure in all its extension.
The structure, composed of a range of sloping arches that fall in series and weave between them, gives shape to a surface that envelopes, shades, and hosts the platform that articulates all the levels of the project.
The arch sequence defines the diverse support points for the ramp. This fiberglass structure creates a wrapping that defines an open and protected space.
The pavilion is delicately integrated into the riverside topography, allowing visitors to enjoy the spaces in the bridge and the landscape around it.
Place/Date: Zaragoza, Spain / 2005
Client:

 

Expo Zaragoza 2008

Architects:

 luis vidal + architects in association with RSHP

Consultants:

 Elena Sequeros y Victoria Polo / Fhecor Ingenieros Consultores / Arup
Area:

 

290,600 sq. ft.

Budget:

 21 M €

Stage:

 

Conceptual design

Team:

 Marta Cumellas – Jason García – Isabel Gil – Lennart Grubb – Iván Harbour – Carmen Márquez – Bárbara Pérez – Richard Rogers – Patricia Rojas – Simon Smithson – Óscar Torrejón – Luis Vidal