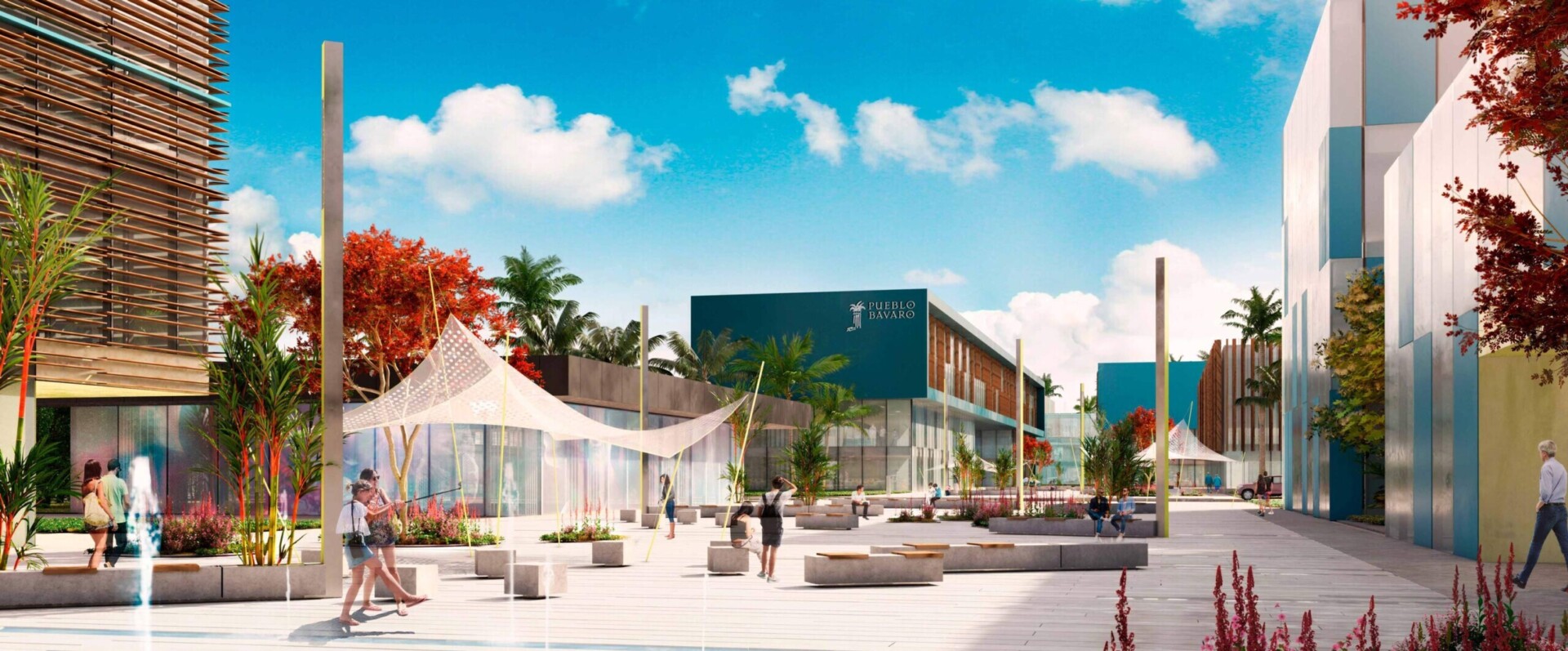 Bávaro Health & Educational Campus
Pueblo Bávaro, Dominican Republic. 2018-Ongoing
The new educational and health campus will be located in the heart of Bávaro, a mixed-use area of approximately 3MM square meters. The 1st Phase of the project will develop the design of a masterplan to offer an innovative solution that will serve as a reference model for the entire Dominican Republic.
The concept of the project is about carrying out a unique and ambitious idea, joining in an unprecedented scheme of different uses: health, training and information, within a framework of common and innovative development, allowing a harmonious coexistence of the different uses and transforming the space into an urban catalyst of the environment. The project will house:
• A Clinic Express or Immediate Care Centre under the "walk-in clinic" model 
• A General Hospital Centre 
• A Hub that groups the Medical Offices, Laboratory and Pharmacy
• A Stand-Alone Convention Centre
The resulting arrangement aims to show a homogeneous image of the intervention, structured along axes, flexible and with the possibility of future growth. In addition, it seeks to create a sustainable and profitable service, proposing a functional, feasible and atypical model that provides added value to its environment, which stands out for its excellence and which is above all profitable.
Place/Date: Santo Domingo, Dominican Republic / 2018-Ongoing
Client:

 

Inversiones Pleamar
Area:

 

5,382,000 sqft.

Architects:

 luis vidal + architects

Stage:

 

Under development

Team:

 Trinidad Antunovic – Isabel Gil – Carolina Hernández – Eugenia Porras – Patricia Quílez – Óscar Torrejón – Luis Vidal