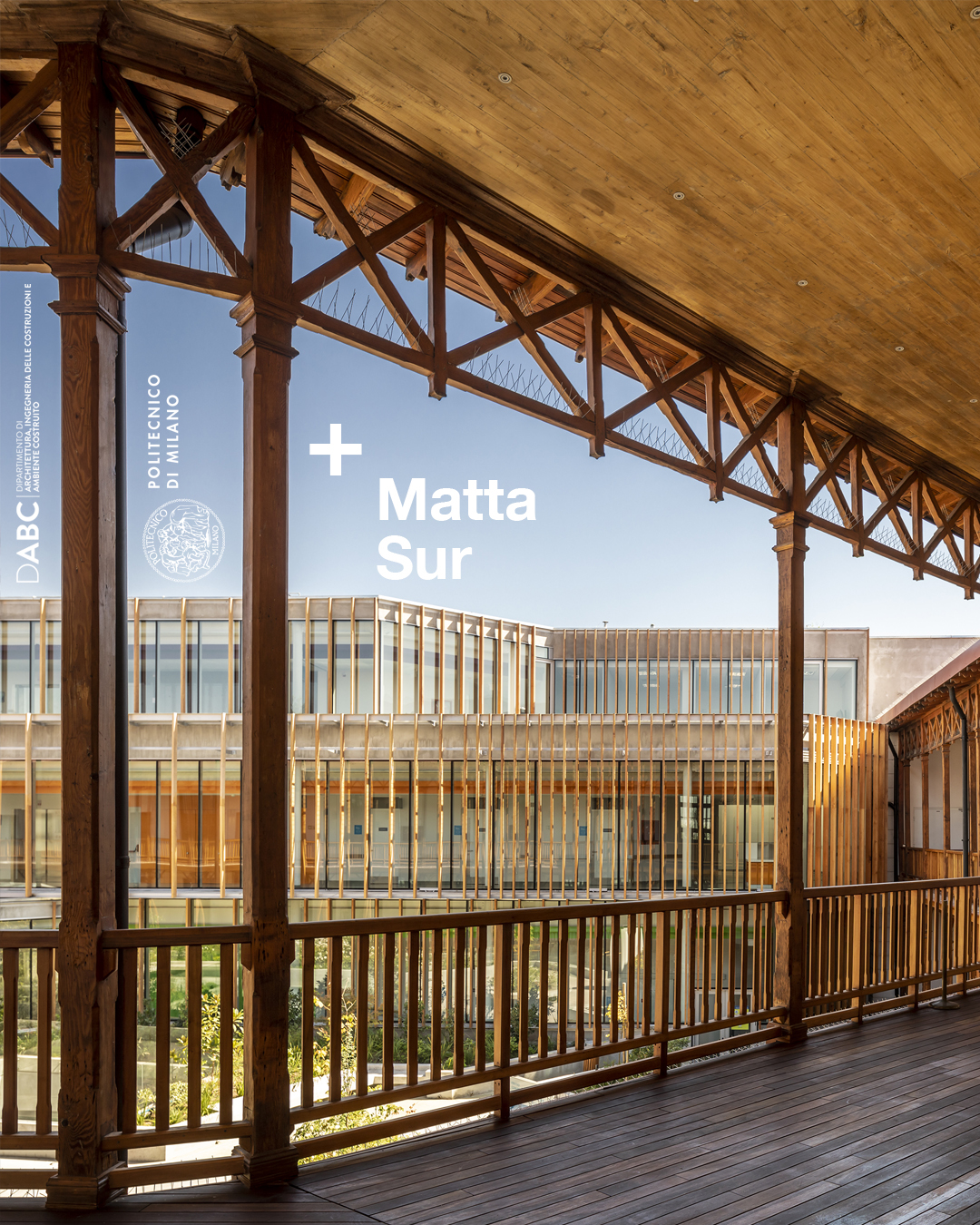 Marcos Velasco participates as a speaker in "The architecture of health care centres: Designing a service for the city and the neighbourhood" conference organized by the Politecnico di Milano
On January 27th, Marcos Velasco, Design Director at luis vidal + architects, presented the Community Center + Family Health Center (CESFAM) Matta Sur in the conference, a project born out of the responsibility to return a building with historical and emotional significance back to the city. This project is the perfect example of the healthcare model that Italy is willing to implement, in order to offer a closer and more personal health service, aimed at enabling the community to benefit from synergies between hospital and social care facilities.
The challenge was restoring the heritage building and designing a new building harmoniously integrated into the whole. "The approach consisted of a careful analysis of the original building, combined with a design based on materiality, spatiality, functionality, rhythm, sustainability, and a study of the façades and light. The original architectural and aesthetic value of the building was recovered, in addition to establishing a dialogue between the historic building and the new one, creating an iconic space in the city where social gathering, clinical care, health education and the promotion of prevention merge," states Marcos Velasco.