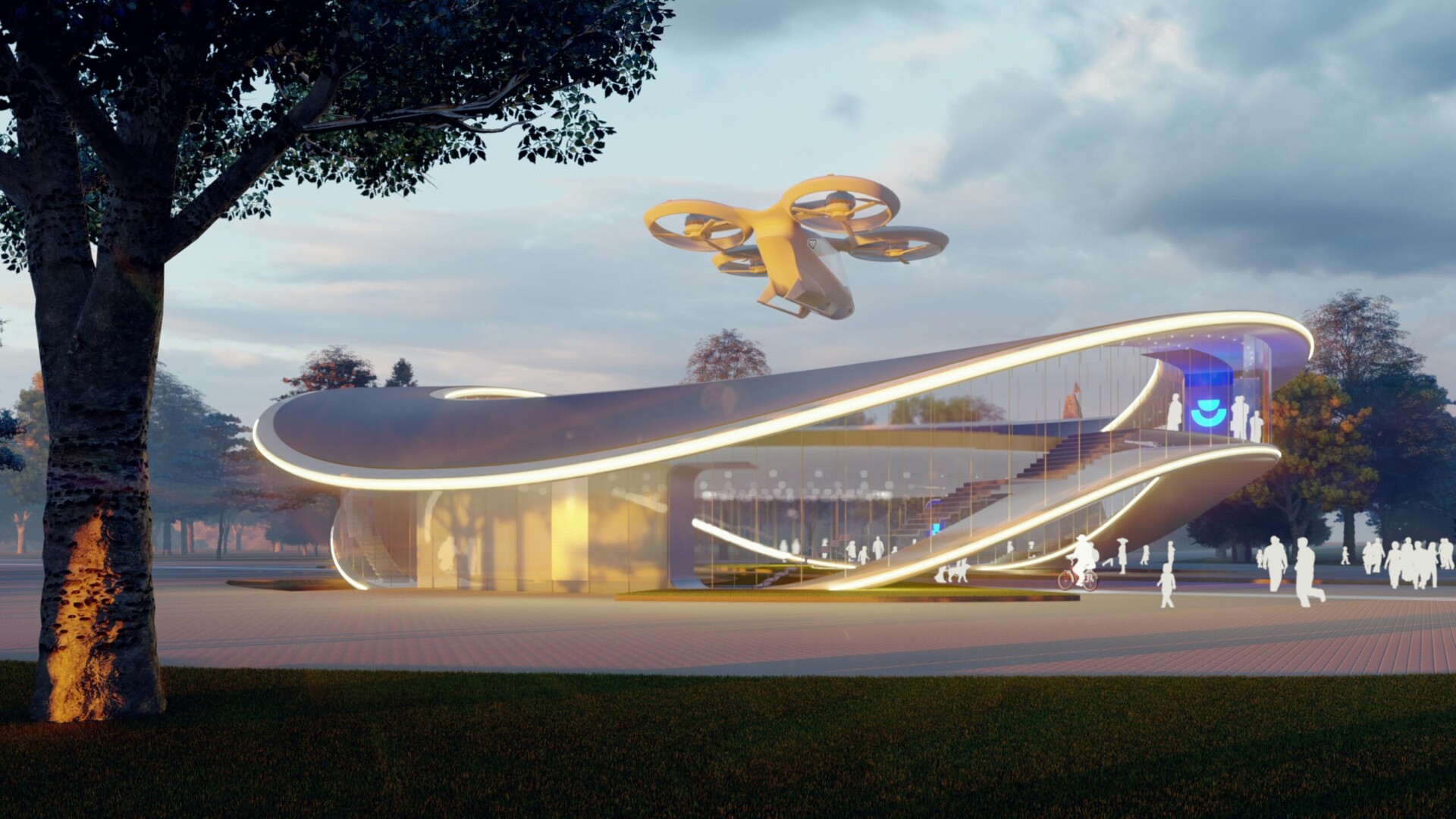 luis vidal + architects presents its innovative vertiports project at the new edition of Smart City Expo World Congress in Barcelona
Andoni Arrizabalaga, Architect and Associate Director of Innovation and Technology at luis vidal + architects, presents this pioneering project at the fair that brings together the most innovative companies, administrations, and organizations to move toward the cities of the future.
The vertiports infrastructure has been designed for bluenest® by international company Globalvia, recognized as the Best Mobility Proposal in the Premios Ciudad 2022 of Open House Madrid.
This innovative project consists of a final approach and take-off platform (FATO) destined for the landing and take-off of drones that will facilitate urban mobility and merchandise delivery. The design of the vertiport adopts the shape of a curved ring with two contact points on the ground, which curves these same two points upwards to the other extreme. This way, the low-level releases and creates space value for the community. In the same way, its flexible design allows its implementation on different scales and points in the city.
luis vidal + architects proposes this innovative alternative with a firm environmental and social commitment, which seeks to solve the current mobility problems.