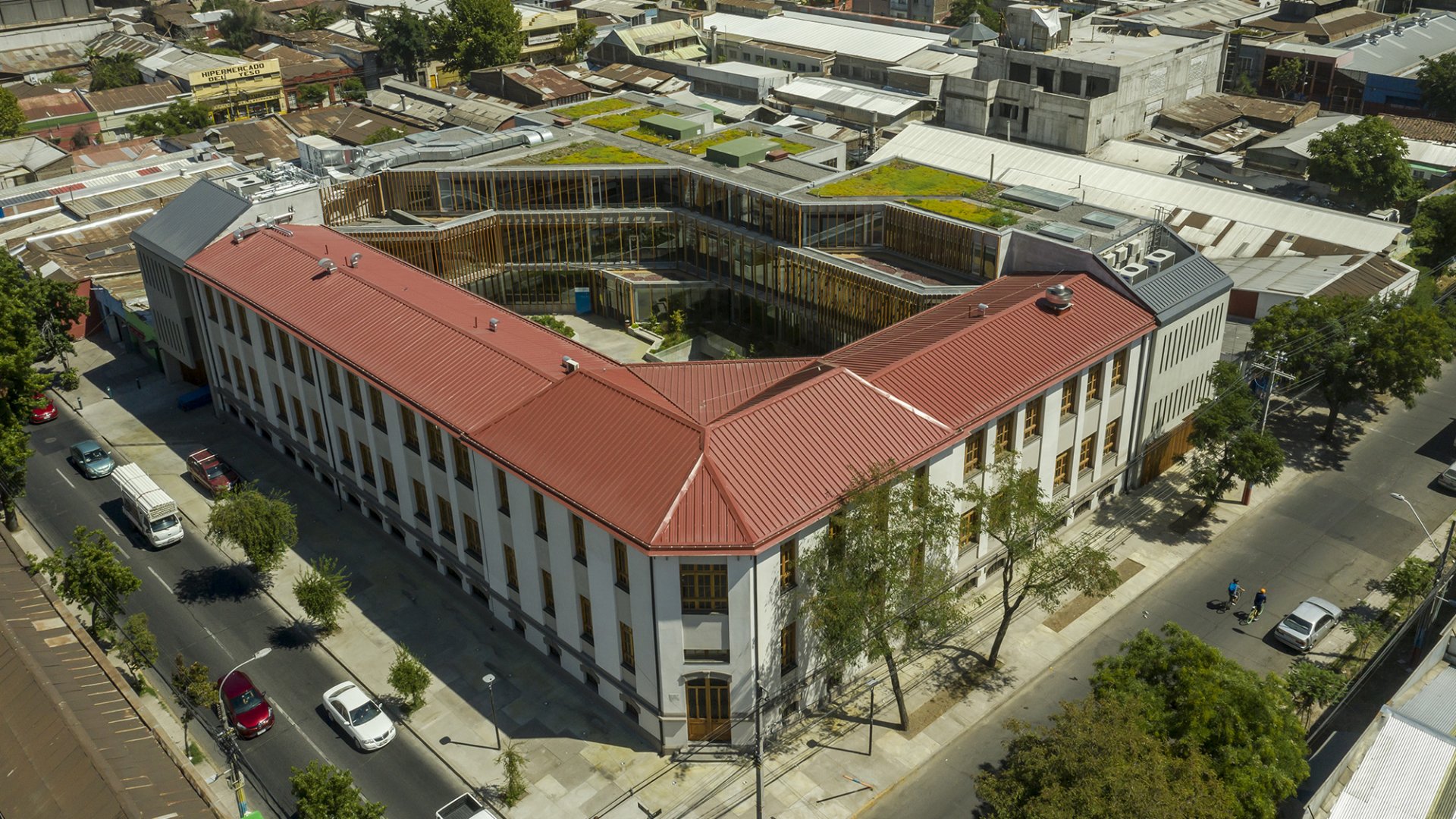 The construction of the Community Centre + CESFAM Matta Sur in Chile begings
After several years working on the project of the Integral Sur Health Centre in the historic neighborhood of Matta Sur (Santiago, Chile) we can announce that the first stone has just been laid and construction has begun. The Mayor of Santiago chaired the event and stressed that: "This first stone is part of a new way of thinking about our health. At the heart of this idea, we seek not only to put the effort into caring for our neighbors, but extends also to the promotion of healthcare and health education as fundamental concepts of public policy".
The project of the Health Centre in Matta Sur includes the intervention, rehabilitation and restoration of the heritage building that housed the old "Liceo Metropolitano". In addition to the rehabilitation of the old High School, the project proposes the construction in its courtyard of a new building that will function as a CESFAM Family Health Center for around 30,000 users. In this way, luis vidal + architects manages to combine in one project two of their fields of specialization: the rehabilitation and conservation of heritage and the design of hospitals of the future, proposing models that stand out for their innovation and functionality.