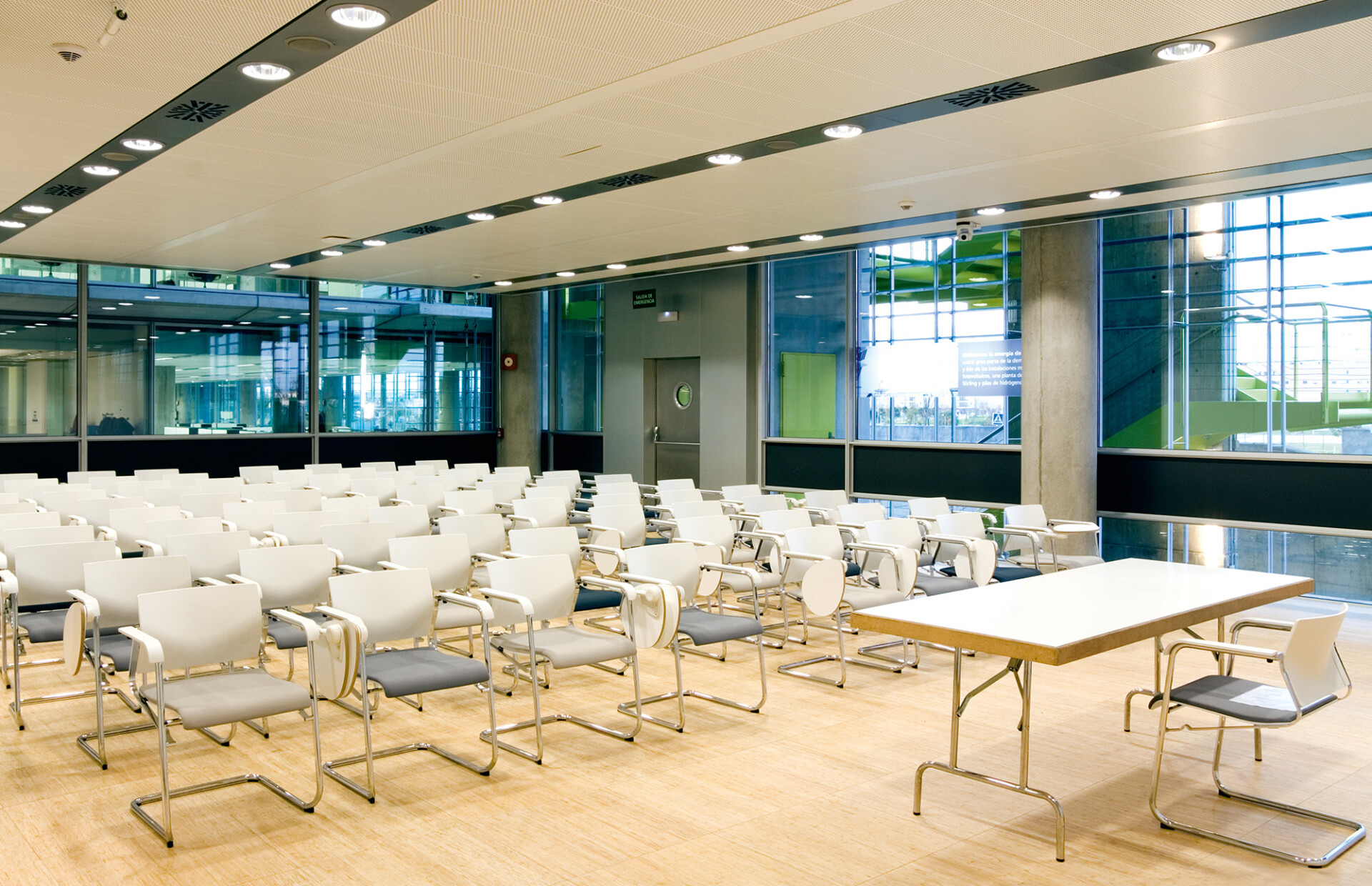 Seville, Spain. 2008-2009
This project seeks to highlight the spatial qualities of the buildings and the Headquarters as a whole, characterized by a diaphanous floor and a glass enclosure. In addition to creating a pleasant workspace for the user, it meets the client's requirements for interaction and the communal life of the workers.
These criteria led us to design an office landscape full of natural light through the openings in the facade. The spaces are bright, friendly, calm and invite a good working environment. Open plan interiors are defined by a spatial gradation given by the use assigned to them, thus creating a flexible system that works for all the particular cases that were presented.
One of the greatest achievements is that the architectural intentions of the project have been realized thanks to the care taken in the choice of interior finishes, furniture and signage, as well as the suitability and coordination of all facilities.
Place/Date: Seville, Spain / 2008-2009
Client:

 

Abengoa
Area:

 

387,500 sqft.

Architects:

 luis vidal + architects / RSHP

Stage:

 

Built

Team:

 Ana Belén Franco – Carmen Márquez – Irene Rojo de las Heras – Roberta Sartori – Simon Smithson – Óscar Torrejón – Paloma Uriel – Josefina Vago – Luis Vidal