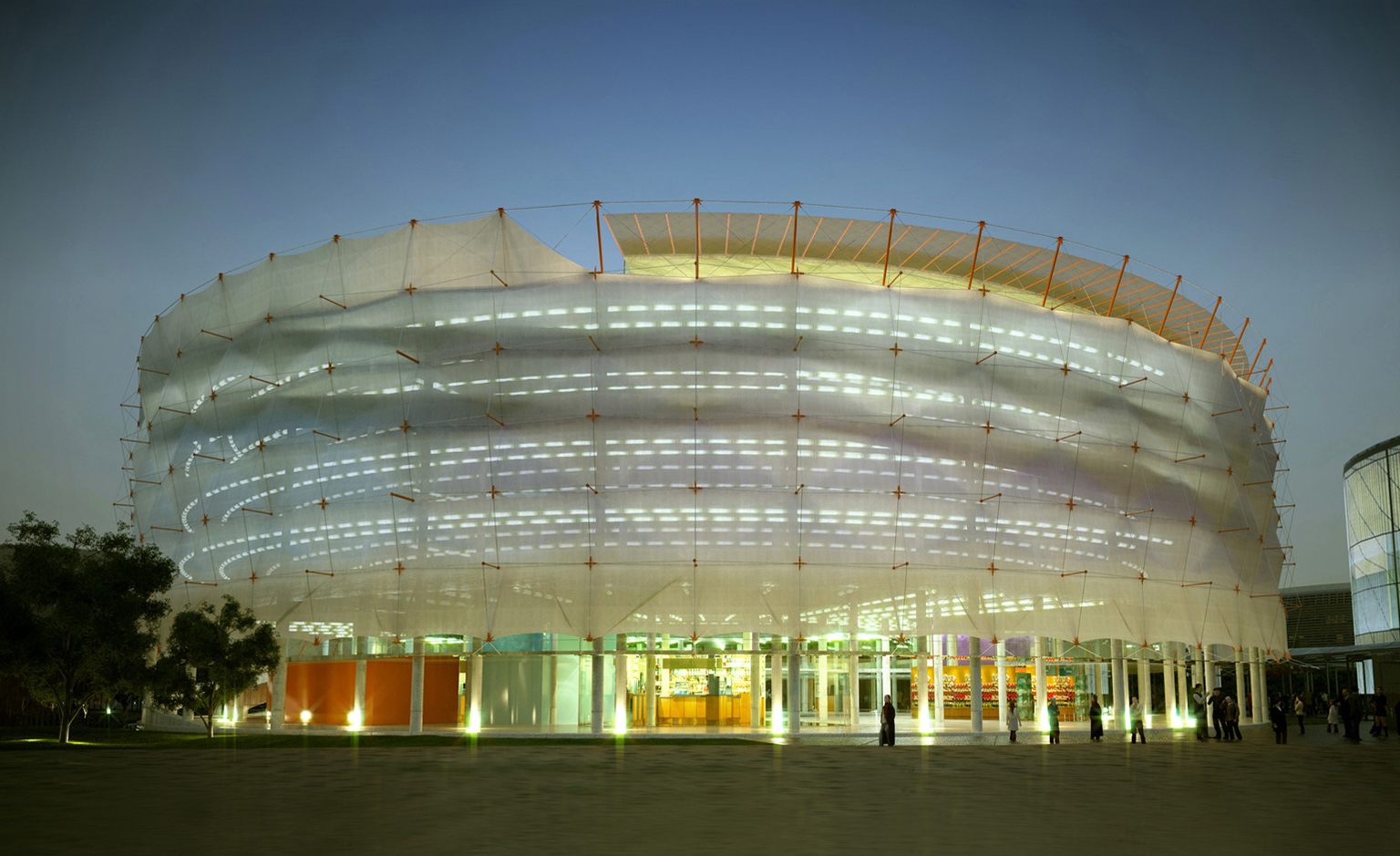 P-7 Multipurpose Building of the Justice Campus of Madrid
The project, designed in partnership with Rogers Stirk Harbour and Partners, won first prize in an international design competition. The project seeks to develop a user-friendly and humane building, where the user can find their way around easily, while at the same time providing a pleasurable experience. The building is conceived as a pleasant space and a meeting point for visitors and workers at the Justice Campus in Madrid and it departs from the traditional and preconceived image of this kind of facility. The Multipurpose building is designed to cater for three different uses; namely, a commercial area, restaurants and car parks.
It is a building consistent with the planning objectives, responding to the architectural and aesthetic demands of the surroundings, and stands as the main entrance to the precinct. The proposal recovers the visual importance of a space usually associated with uncomfortable experiences and is dedicated to spending as little time in it as possible. A highly functional project to achieve maximum efficiency of parking that considers both the quality of space and display of shopping areas and restaurants through the optimization of pedestrian flows.
The project would be the third of the possible fourteen buildings in the Justice Campus, the largest of its kind in Europe, which will house the nineteen judicial bodies now scattered throughout Madrid. The building consists of five floors above ground and three below ground. It contains 1,175 parking spaces and an area of 462,850 sqft. of which 16,150 sqft. will be for commercial use and 5,400 sqft. for restaurants.
The proposal for the P7 incorporates numerous recycled or waste materials, ranging from recycled aggregate for the concrete of the structure and recycled glass to the use of furniture and fittings made of recycled plastics.

Place/Date: Madrid, Spain / 2006-2008
Client:

 

Isolux Corsan Concesiones S.L.

Budget:

26 M €

Area: 472,500 sqft.

Architects:

 luis vidal + architects

Consultors:

Arup / Fhecor Ingenieros

Stage:

 C

onceptual design

Team:

 Eva Couto – Marta Cumellas – Chris Dawson – Carmen Jiménez – Juan Laguna – Carmen Márquez – Sonia Pérez – Martina Rauhut – Irene Rojo de las Heras – Simon Smithson – Óscar Torrejón – Josefina Vago – Marcos Velasco – Luis Vidal