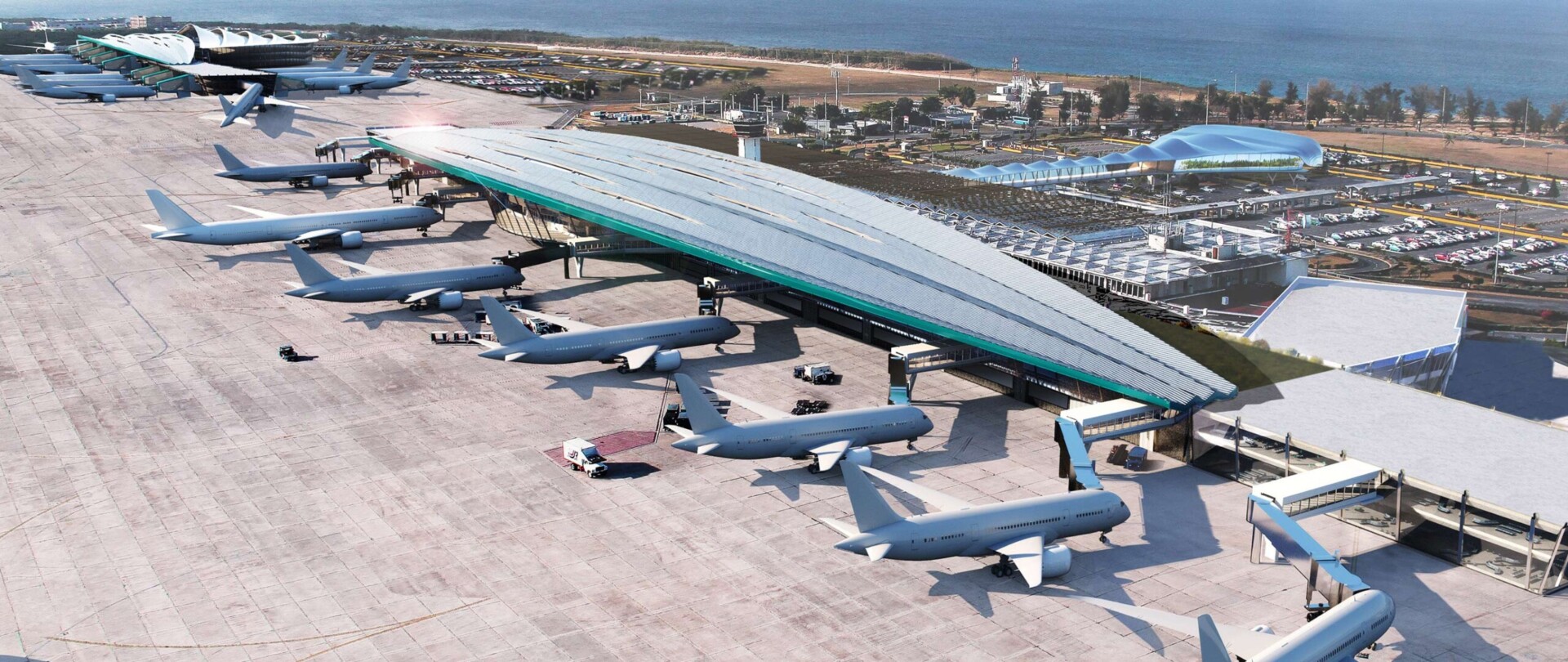 Las Américas International Airport
Santo Domingo, Dominican Republic. 2017
luis vidal + architects will carry out a complete renovation of Las Americas International Airport along with the new Control Tower.
The new design will combine innovative architecture together with sustainability, functionality and commodity, and will take into consideration all its users' needs offering the best possible passenger experience while considering a future growth of up to 7.5 M pax/year.
The proposal maintains the terminal "footprint" redesigning its main spaces and creating new ones and at the same time opening the façade in order to allow the entry of natural light.
luis vidal + architects will provide the airport with a new DNA that will go hand in hand with the Dominican Republic socio-cultural and environmental identity. The New Terminal aims to become a landmark and a reference for the country.
Place/Date: Santo Domingo, Dominican Republic / 2017
Client:

 

Vinci Airports
Area:

 

861,000 sqft.

Capacity:

 

7,5 M pax/year
Architects:

luis vidal + architects

Stage: Conceptual design

Team:

 Sabina Aparicio – David Ávila – Joaquín Maire – Fernando Moiño – Paloma Montero – Pilar Morell – Enrique Pérez – Isabel Rodrigo – Johanna Rodríguez – Juan Rubio – Cristina Sánchez – Enrique Sánchez – Gabriel Sgorbini – Oscar Torrejón – Luis Vidal