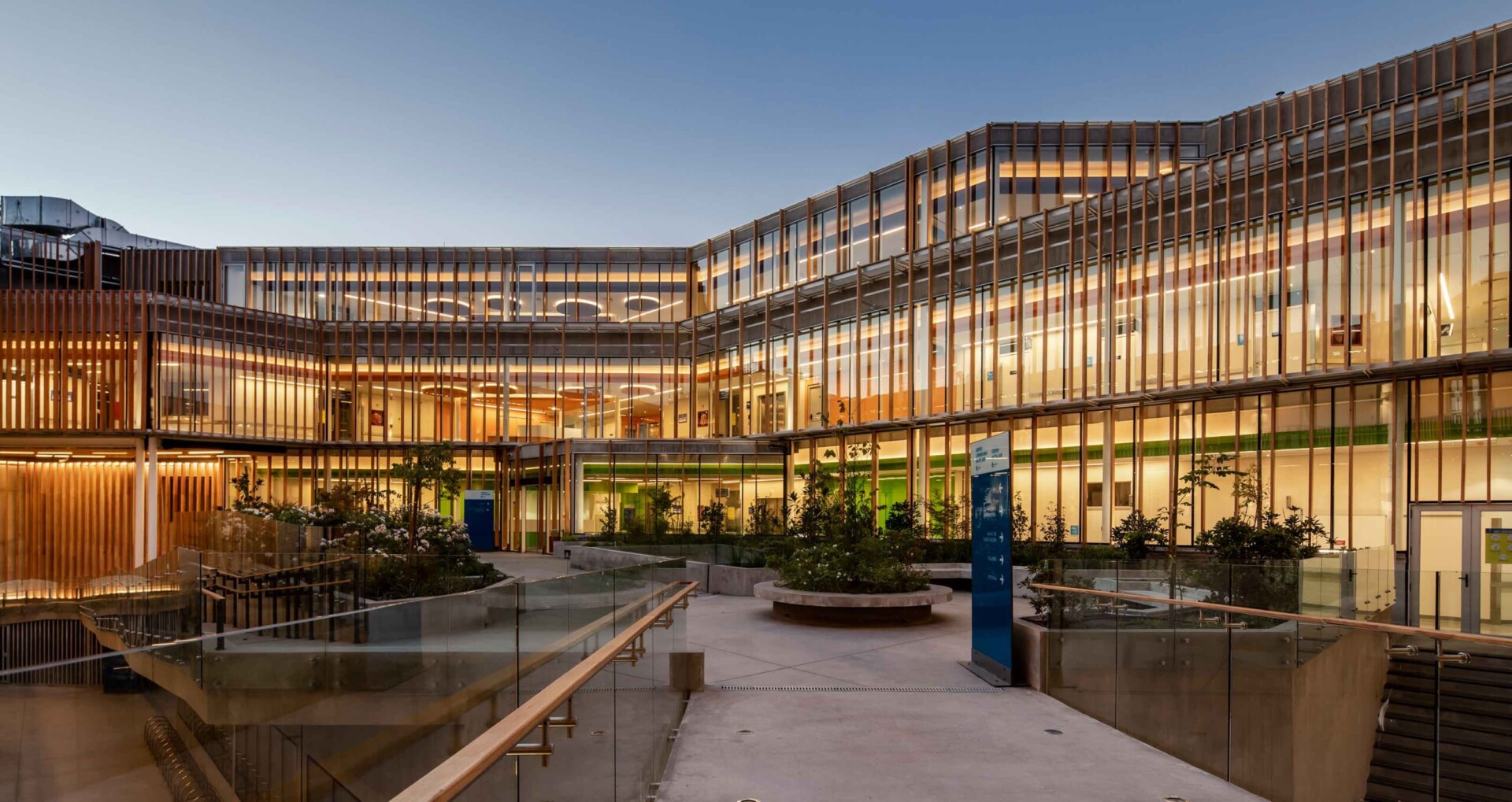 Community Centre + CESFAM Matta Sur
Santiago, Chile. 2015-2021
The Community Centre + General Healthcare Clinic (CESFAM) Matta Sur, formerly the Metropolitan Lyceum of Santiago, has been converted into a two-building centre (the restored building and a new-build construction) that hosts health and community services and gives support to more than 30,000 users per year.
The project has consisted of establishing a dialogue between the historic building and the new one, respecting and valuing traditional architecture, while also rejuvenating and promoting the community spirit, through the creation of a public square that articulates both buildings and serves as the heart of the project. Both buildings have a total built area of 56,000 sqft. to serve the people.
This project is the result of a participatory and binding management model of municipal and community social organizations, the Municipal Health and Community Development Departments, both within the Municipality of Santiago.
luis vidal + architects takes advantage of this unique opportunity to create an iconic space in the city where social encounters, clinical care, health education and the promotion of preventative health care merge. The design of Matta Sur supposes the union of the past, present and future in a way that combines modernity and tradition, technology and sustainability through elements such as wood and light. Thanks to the work carried out, the Matta Sur Complex has been awarded the First Prize for Public Building (Built) at the Rethinking The Future Awards 2021.
Place/Date: Santiago, Chile / 2015-2021
Client:

 

Ilustre Municipalidad de Santiago

Budget:

8,6 M €

Area:

 

56,000 sqft.

Architects:

 luis vidal + architects

Consultants:

Cristian Shadd / COBE / José María Jiménez / Estudio de Paisaje Arbolaria / One Geotecnia

Stage:

 

Built

Team:

 João Abreu – David Ávila – Bernat Burguera – Valentina Chisci – José Ignacio Comparini – Sebastián Cruz – Marta Cumellas – Patricio Fuentealba – Juan Francisco Letelier – Arturo López-Bachiller – Carlos Maldonado – Concha Millán – Enrique Pérez – Patricia Plath – Paola Ramírez – Cecilia Rodríguez – Raúl Rosado – Santiago Sánchez – Paola Seguel – Encarnación Serna – Gabriel Sgorbini – Óscar Torrejón – Italo Veas – Luis Vidal